Carl Kinsella | Sports Editor
"I really can't think of anything better than representing Ireland in a sport that is growing so quickly. When this sport takes off, and believe me it will, I'll be glad to say that I played on the first Irish national team."
To no national fanfare, Ireland's newly established footgolf team returned from Andalucia last month having finished third in the inaugural Europa Cup. The University Times sat down with Irish international footgolf players Mick Young and Ricky Lahart to discuss 2014's favourite hybrid-sport. Spliced together from the genes of golf and soccer, footgolf is exactly what you'd imagine: Paul Scholes-style, Hollywood long passes and deft Robbie Keane finishes relocated to the fairway and the green. The words 'most fun ever' are thrown around loosely these days, but footgolf makes a very compelling case for itself. Already, new courses are beginning to pop up across Ireland.
ADVERTISEMENT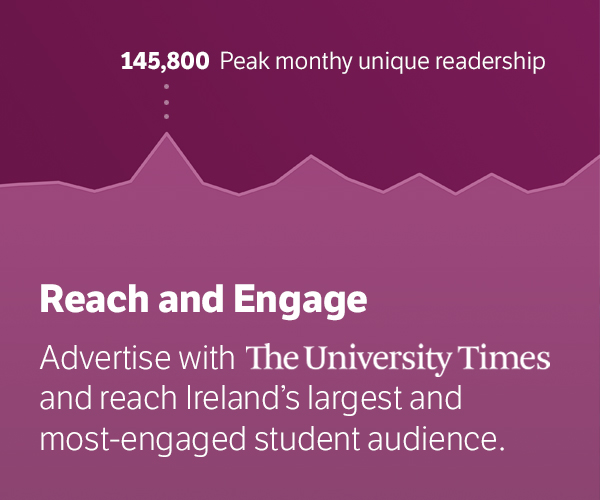 Young compares the advent of footgolf to that of competitive darts in recent decades. "Years ago, people wouldn't even think about being paid for darts, now it's one of the highest-paying sports to play. I really think footgolf is going to take off just like it".
Its humble beginnings draw parallels also with UFC, another sport bursting into the spotlight at which a certain Irishman is excelling. Much like UFC, it's hard not to be taken in by the atmosphere of the game. The kits are colourful, the courses are quality, and the skill set necessary is certainly an accessible one. For now, the course lengths are more akin to pitch 'n' putt than golf, opening up the experience for casual and competitive players.
When it comes to the dedication required to succeed in the sport at the top level, it's clear that footgolf is a lot more than a game. "It takes a lot of mental strength to be a good player", Young asserts, "the game comes to down to your patience. When you start bogeying holes you can really throw your game away". Young is eager to stress the differences between footgolf and its parents. "Let's put it this way," he says, "You could be good at footgolf and terrible at football, and you could be an excellent football player and, excuse my language, be a shit footgolf player." As for whether or not an aptitude for golf is essential? "I've played one proper game of golf before and that was to get off school early, to say I'm terrible would be a compliment. I don't think it's part and parcel of it, but that's just my opinion". It's a valuable opinion, for sure, and there's no doubt the man has gotten in at the ground floor of a sport that is about to tower.
Lahart and Young are artisans of the game. Lahart is known by fans of the sport for his technique, his "hammerboot" that he has christened 'Thor', which he believes "adds an extra ten percent on the fairway". Young, on the other hand, made it onto the national team through a wildcard event, where he won admirers for his "approach play" and "punch shots where others would not dare". If all of that sounds rather serious, that's because footgolf is a serious business. Young describes the atmosphere in Andalucia as like nothing else he has ever experienced, and that once he arrived there he was simply overwhelmed by the urge to get out there and play.
In the end, Ireland lost out on the top spot to winners Italy, but Young maintains that this tournament was all about the Irish team getting some experience under their belt in preparation for a busy 2015 timetable. Next year, the lads are scheduled to play in international tournaments in Hungary, Slovakia, and Italy, culminating in the biggest tournament of the year which will take place in Amsterdam, and see the winning team take home €7,000. Young and Lahart have set their sights on more long-term aspirations, however, with the 2016 footgolf World Cup in Argentina looming. Young firmly believes that by that point in footgolf's ascendancy the spotlight on the tournament will be huge. He might be right. While the Irish media has been slow to pay attention to the sport, Young came home to find his Facebook page plastered with footage his friends had recorded from Sky Sports News featuring himself in the background.
Things like fame and fortune aren't on the lads' minds just yet. Asked if there was anything they had to say about the sport of footgolf in general, the two were in agreement. "We just want to ask the people reading this now, be they boy or girl, to talk to someone about footgolf. Spread the word like gospel. We want to people to know when and where we are playing, and to support their country." As they proved in Andalucia, Young, Lahart and the rest of the boys on the Irish team are doing their part – now it's up to the country to sit up and take notice.
Photograph by Ronan Cunningham and Dave Campbell