On Thursday November 23rd, Trinity Fashion Society is inviting students to follow a trail of breadcrumbs and glitter to Soder & Ko for their annual charity fashion show. This year's show takes its inspiration from the enchanted world of myth and fairy tales and promises a night of fairies, frolicing and most importantly, fashion.
The stylish confines of popular Dublin bar and restaurant Soder & Ko will, for one night only, be transformed into a mysterious and magical woodland home to the mischievous fairies, nymphs and woodland creatures of Trinity's Fashion Society. The event will showcase some of the leading looks from both international brands and rising Irish stars. In its sixth successful year, the Trinity Fashion Show has always proven itself to be a highlight on any self respecting fashion lover's calendar. This year promises to be no different with a host of Irish bloggers and media personalities set to attend.
Putting aside the sparkling toadstools for a moment, this year Trinity Fashion Society have chosen a very worthwhile charity partner with Médecins Sans Frontières. Médecins Sans Frontières is an organisation dedicated to providing aid to Irish healthcare professionals on the frontline of crisis zones where medical care is most desperately needed. Currently, the charity are directing their efforts towards providing relief to all those affected by the recent refugee crisis. In addition, as the Trinity Fashion Show is an event created by students for students, it seems fitting that they have taken on another cause close to the heart of the student community. On the night, a raffle will be held to raise funds for the Berkeley Relief Fund which provides support to the Irish families affected by this summer's tragedy.
ADVERTISEMENT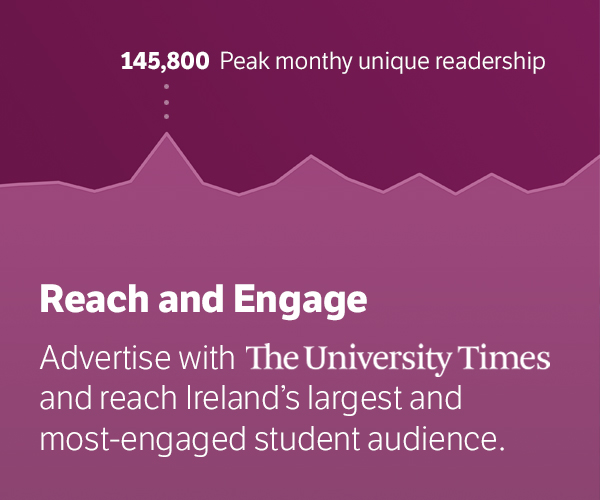 So, if you're looking for a night of dazzling clothing and company, head along to Soder & Ko on Monday 23rd. This writer personally cannot wait to slip on her red cloak, click her magic shoes and get lost in the forgotten world of fairytale.