The complete line-up for Trinity Ball 2016 was announced this evening, with quirky, indie-pop darlings of the mid-noughties The Kooks set to headline.
The band, composed of Luke Pritchard, Hugh Harris, Peter Denton and Alexis Nunez, will be bringing back all the excitement of singing along with "She Moves in Her Own Way" in the back of the car heading home from school as well as the satisfaction of the darker tracks on their most recent album, 2014's Listen. They've snatched a Brit Award, they're infectiously catchy and they're all ours for the night.
Next up we have a DJ set from Gorgon City, the duo of London house and garage producers Kye "Foamo" Gibbon and Matt "RackNRuin" Robson-Scott. Best known for their 2014 single "Ready For Your Love" and 2015's "Saving My Life", they are guaranteed to make you move.
ADVERTISEMENT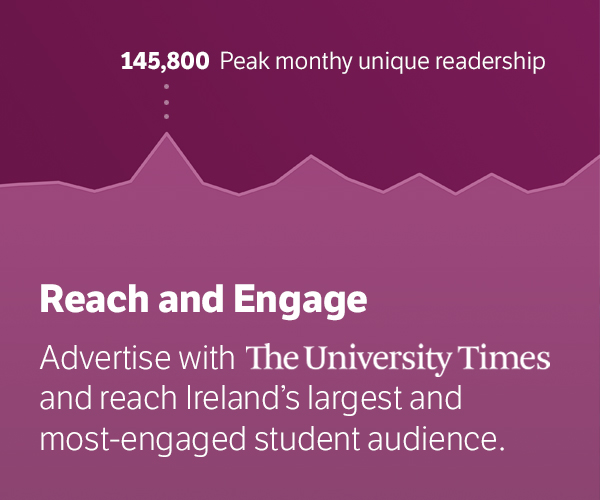 The rest of the billing has a fine serving of home-grown acts, notably the dark and scintillating rock of All Tvvins and the fascinating electronic fiddle-work of Daithí, here to transcend the border between traditional and synthesised.
Kildare-born duo Picture This may not be pushing genre boundaries, but they will provide all the emotiveness only proper acoustic-guitar can bring. Bray trio Wyvern Lingo will also be present, offering up careful-composed harmonies against jagged guitar lines. Funk-guitarist CC Brez is appearing for us as a solo act, having spent some time as the guitarist in Republic of Loose. Finally, Smash Hits will be there to hit you with a real wave of nostalgia, as this Dublin six piece perform covers of 90s dance, pop and R'n'B. If you're looking for something even closer to home, both the Trinitones and The Trinity Orchestra will be there to showcase our very own musical best.
Stromzy represents modern grime in all its revitalised, filthy glory. He's coming fresh off the BBC's Influential Sound of 2015 list, and the success of last year's single "Shut Up", he mixes grime and road rap MC styles to create a style both unique and exciting.
Also due to play the ball is Novelist, a London Grime MC of just 19 years of age, whose talent earned him a nomination for Best Grime Act at the 2014 MOBO Awards. Horse Meat Disco are also due to bring the joy of disco to the ball.
While this year's line-up is arguably more diverse than previous years, electronic acts still have a strong presence, with Michigan-based DJ Seth Troxler providing intelligent, expansive deep house. His signature ambition brings bizarre and surprising elements to his tracks, such as echoey drum beats and jazz keys.
We also have British duo HONNE, with their signature warm electro-soul and with every element of their sound as neat and sharp as their opposite-side swept hairstyle. We can also expect the sounds of Blonde, another exciting duo veering more towards garage and with collaborations as varied as Alex Newell (of Glee fame) and Karen Harding under their belt. Waze & Odyssey are a house producer-DJ duo, known for their 2014 remix of R. Kelly's "Bump n' Grind". They're sure to treat us to their signature mix of house and disco influences. Finally we have Swedish solo artist and producer Jonas Rathsman, who rose in fame off the back of organising his own performances around Gothenburg, beginning official releasing in 2011. He carries with him the support of Disclosure and the success of his 2015 single "Wolfsbane".
Cardiff duo Bodhi will be offering up their fresh take on dance music while, if you like a sharper edge to your rock, London post-punk band Formation, headed by twins Will and Matt Ritson, should serve you well.
Few paths have gone uncovered in this line-up, and the emphasis on Irish acts should lend a particularly magic element to the night, one that promises to be expansive and exciting.
Correction: 13:55, February 24th, 2016
An earlier version of this piece incorrectly stated that "Portland indie rock band" Bodhi was playing the ball. It is, in fact, the Bodhi from Cardiff that is playing Trinity Ball.