Trinity men's tennis club arrived in Cork on February 25th determined to regain the varsity crown they had last held in 2013. Although ultimately successful, it was not easy, as they had a large field of 15 other teams to overcome, headlined by DCU and favourites UCD.
The men had a successful start, comfortably dispatching Sligo IT and QUB without losing a match. This led them to a semi-final confrontation with UCD, the same team they had lost out to at the same stage in 2015. UCD powered out of the gate to take number-one and number-five singles in straight sets. Trinity managed to win the fourth and sixth, with Jack Devine and Bill Jennings recording convincing wins. It was when the match stood at 2-2 however that it truly came to life. Trinity found it tough going in both remaining singles ties, as Luke Maguire and Dan O'Neil both faced match points in the second sets of their respective matches. However, in a great display of skill, both men managed to fight these off and take both sets for Trinity. Although Maguire fell short in the final set, O'Neil took the all important third point, meaning the match would progress into doubles, even at three apiece.
The closeness of the tie would be a recurring theme heading into the doubles portion of the contest, as in all three matches the first two sets were split, leading to a champion's tiebreak in all to decide the finalists. The first match to finish was the second doubles, where Dan O'Neil and Albert Bonavilla lost by 10-7, leaving UCD needing only one more point to progress. Things were not looking good after this, as Luke Maguire and Mark Carpenter trailed 6-1 at the start of the 10-point tiebreak. While the team fought their way back, a match point for UCD at 9-8 looked set to end Trinity's hopes, but an impressive drop volley from Carpenter kept the team in it. This was followed by an important point from Maguire when Trinity were ahead 12-11, leading to the win and a tie of the overall score at 4-4. It ultimately fell to Jennings and Devine at third doubles to determine Trinity's fate and they would not be denied, playing an excellent match to run out 10-6 winners. Although Trinity were delighted, they then had to contend against the tournament's number-one seed, DCU, in the final.
ADVERTISEMENT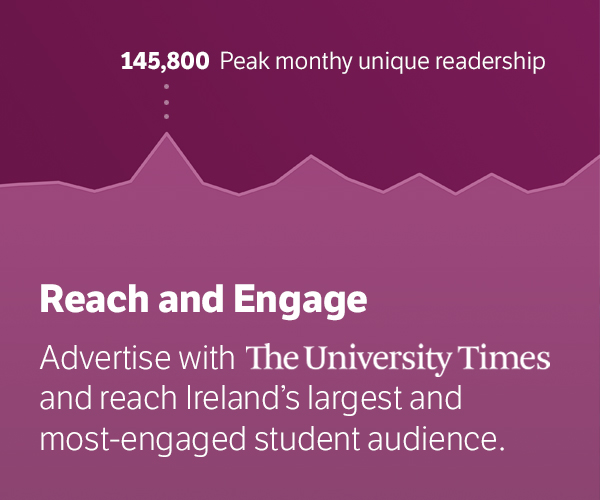 As in the semi, the finals were a close run affair, with only three of the six singles being decided on straight sets, with DCU winning on Courts Five and Six and Carpenter winning for Trinity on Court One. It wasn't looking good for Trinity at one stage, with the team trailing by two matches to one and being down in all three remaining matches. Trinity showed grit and determination though, and managed to turn it around. Devine came from behind to overturn a 3-1 final set deficit to take the match 6-3 in the third set, levelling the tie at 2-2 in the process. O'Neil was the next to come through for Trinity, recording a crucial win at number three. The most heroic performance of the event came perhaps from Maguire, who managed to overturn a 4-0 final set deficit and save two match points in the process, ultimately winning 7-5 in the third set.
These victories meant that Trinity took a 4-2 lead into the doubles rubbers, an important lead but not a decisive one, as an all-important doubles win was still needed. Stepping in at third doubles was club captain and doubles specialist Phil King. King, demonstrating an impressive array of doubles skills, partnered with tournament MVP Dan O'Neil to a convincing straight sets victory, taking the trophy back to Trinity in the process.