Women in Sport: An Evening of Inspiration, hosted by Trinity Sport and Trinity School of Physiotherapy last Wednesday evening, succeeded in its aim to inspire through an engaging discussion about the challenges faced by women in sport, progress that has been made toward equal funding and coverage and why the lack of coverage of women's sports may be justified. The panel included Ailis Egan, Irish international rugby player, a Grand Slam champion and Trinity graduate; Caitríona Power, Dublin camogie captain and Trinity graduate; Dr Fiona Wilson, a former Irish Rowing physiotherapist, leading expert in concussion and current lecturer in the School of Physiotherapy; and Derek Kinnevey, public relations and media manager of the Ladies Gaelic Football Association (LGFA) and involved in the infamous Ladyball campaign.
The panel provided a breadth of experience and involvement in the women's game and was suitably balanced to offer the perspective of those on the pitch, those on the sideline and those ineligible to compete in the women's game. An interesting aspect of the night, and something that may have been unintended in the panel compilation, was how the diversity of the panel and subsequent range of conversation topics covered the multiple career options that exist within the sporting world to remind those in attendance that the women in sport are not always athletes. Caroline Duggan, senior sports development officer in Trinity Sport, hosted the event with well-considered questions. Duggan's relationship and familiarity with the panel led to an effortless flow of conversation, which by the end of the event had dispersed throughout the room with an open discussion between the audience and panel.
The panel addressed the gender disparity in the coverage of women's sport in the media with anecdotal observations that suggest it is success and controversy that primarily increase interest in the women's game. Kinnevey admitted that LGFA and Lidl used this knowledge to their advantage when they launched their viral Ladyball campaign. When a prototypal TG4 advertisement for Ladies Gaelic football which the LGFA rejected as offensive was accidentally leaked on social media last year and generated huge amounts of coverage, Kinnevey realised how successful controversial advertisement could be. Kinnevey praised Lidl for being active sponsors of Ladies Gaelic football and putting real investment in advertising and promoting the game, following up their originally controversial introduction with an inspiring and positive advertisement campaign which resulted from a €1.5 million investment. Duggan and Power joked that Aldi should match their European supermarket rivals by investing in camogie next year.
ADVERTISEMENT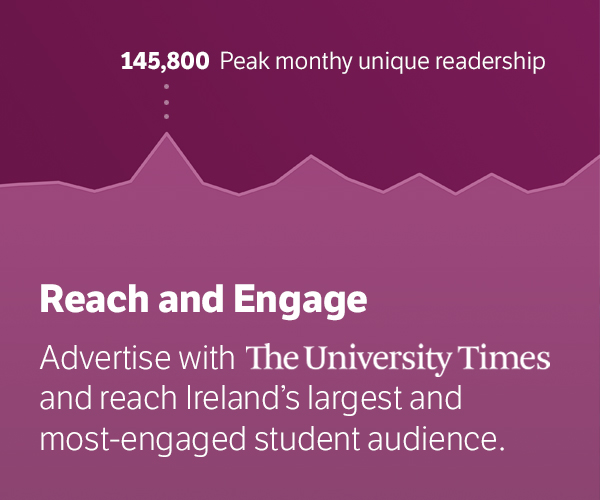 The panel all agreed that it is difficult to compare the standard of the men and women's game, as historically both games are at different levels of development, with women's involvement in sports often emerging much later than the origin of the men's game. "It might be a bit controversial to say it, but I don't think women's sport has a divine right to this kind of coverage," Kinnevey said. Egan later supported this statement when she admitted that the Irish women's rugby team did not deserve coverage until they started performing at a certain level. Following their historic Grand Slam win in 2013, the Irish women's rugby team has received greater interest. Their strong form continued when they reached the semi-finals of the 2014 Rugby World Cup, despite losing out to eventual winners England, and and when they won the Six Nations again in 2015. This year, Ireland's home fixtures have been moved from Ashbourne to Donnybrook, and Egan believes moving games into the capital has been a hugely positive step for the women's game by facilitating greater attendance. Egan admitted that although stadium performances are wonderful experiences, having played England in Twickenham the week before, she doesn't think the women's sport is ready for stadiums. She prefers playing in smaller grounds that are filled to capacity than in marginally filled larger stadiums: "At the end of the day we're playing in an 80,000 seater stadium to about 6,000 people. So while it's great for the awareness of the game, as a player, I'd prefer to play in a stadium that is packed out and has the atmosphere and you have the crowd behind you. For a home game, that crowd can swing you in the game".
Power's experiences with the Dublin camogie team saw both controversy and success affect interest in her side. Following the controversial coin-toss, due to Dublin and Clare matching equal points in the All-Ireland senior championship, Power reported much greater attendance and support for the game, both at the Dublin-Clare play-off and in subsequent fixtures: "It was sad that it had to come to that for us to get a lot of support, but it was amazing as well when we started getting coverage on radio, television, newspapers, people in work who never talked to me about it started asking about the sport." She continued: "It created such a buzz, but a kind of bittersweet buzz because something bad had to happen before we got the coverage."
Kinnevey feels that too many people criticise the media for the lack of coverage of women's games and that the problem fundamentally comes down to how people support the sport on the ground, saying that women need to show greater support for women's games and make the effort to attend them. "The media will follow where the interest is, when the interest is in a certain area they'll follow it. It doesn't matter what size of the sport it is. If there's a small sport that doesn't have a huge amount of people playing it or a huge amount of people attending the games it's not going to be covered because it's not going to shift newspapers, it's not going to get views… I think a huge part of the problem is that women don't support women. Men are actually a bigger supporter of women's sport than women are".
The sport itself doesn't appear to be enough to earn coverage in the media, with Kinnevey admitting he would need to find a unique aspect to the game or interesting stories about players to grab the media's attention: "We are told to go find interesting stories about female athletes and give those basically written up and ready to go to newspapers." Kinnevey explained how even the little coverage Ladies Gaelic football receives is often provided to the media from the LGFA, who pay for freelance journalists to attend games as the media do not invest their resources in covering them. Kinnevey also argued that a lack of female sports journalists and especially the absence of any female sports editors in the national press affect the coverage of women's games.
Egan explained how this year she saw a negative article about the performance of the Irish women's rugby team and saw this as a very positive step toward similar coverage for women and men: "I personally was delighted because they weren't talking about us as females playing sport, they were just talking about us as sportspeople. It was proper analysis and criticism, and that's what we want. I don't want to talk about what I wear, whether I'm wearing makeup in matches."
A common theme to emerge was a lack of confidence in women to put themselves out there and pursue a career in a traditionally male dominated field, with particular discussion on the shortage of women who pursue qualifications in coaching and refereeing despite equal opportunities and the same pathways offered to both men and women. Power offered that it is not culturally normal for women to coach women and Wilson argued that people are reluctant to do things that are not familiar to them, but that there is safety in numbers and once a few begin to take on the roles as coaches, referees, physiotherapists and journalists, it will become more normative and others will follow. Power did not hesitate to point out that on the two occasions that Trinity camogie has had female coaches, with Caroline Duggan leading the troops in Power's student days in Trinity and Aideen Naughton currently holding the reigns, Trinity camogie have had their most successful seasons, resulting in silverware.
The night included a monologue from Dr Wilson on the importance of mentors and role models in encouraging women in sport, and in their careers, particularly in traditionally male-dominated environments. Describing how the personal attributes and values she gained from her involvement in sport helped her in overcoming challenges in her career, she addressed the predominantly female crowd with some inspiring words about building resilience and self-acceptance: "Be brave, don't judge yourself, lean in and just get on with it really. You are your own limitation".