July marked a time in Dublin when Instagram, Facebook and Twitter feeds were suddenly filled with one poignant image. The Maser mural, unveiled on the Project Arts Centre building in Temple Bar, boldly proclaimed a very simple message that defiantly demanded to be noticed. In true Maser fashion, this artistic collaboration between the well-known Dublin street artist and The Hunreal Issues' Andrea Horan saw the word "Repeal" declared across a distinctive Maser heart, daringly displayed in a vivid blood-red colour that commanded the people of Dublin to take notice. Even more poignant than the mural itself, however, was its sudden and hasty removal. But even in its absence, the discussion surrounding the need to repeal Ireland's eighth amendment had begun to swell, inspiring something of an artistic revolution around the city centre.
This summer, it has become particularly clear that the mood in favour of repealing Ireland's eighth amendment in its constitution has grown particularly strong. As the fifth Annual March for Choice on September 24th grows ever closer, there is a real sense of urgency to stand up and get involved, and the responses that have already grown out of this urgency are far from conventional, including gigs, spoken word nights, pro-choice art and print exhibitions. It is in these spaces that young people are given the opportunity to explore the ways in which they can contribute to the movement, and political expression is given the opportunity to be realised artistically. An exploration of the pro-choice events that have taken place over the summer prove that art has the ability to unite and mobilise.
Although this dramatic influx in the number of artistic approaches to the movement may appear to have materialised from nowhere, this could not be further from the truth. These events have been assembled not from nothing, but instead built on the foundation of decades of hard work and campaigning. Organisations such as The Abortion Rights Campaign (ARC), Amnesty International Ireland and Reproductive Rights Against Oppression Sexism and Austerity (ROSA) tirelessly advocate for the repeal of the eighth amendment, with support from The Coalition to Repeal the Eighth Amendment. The coalition is an alliance of over 60 organisations including human rights, feminist and pro-choice organisations, trade unions, health organisations and many others.
ADVERTISEMENT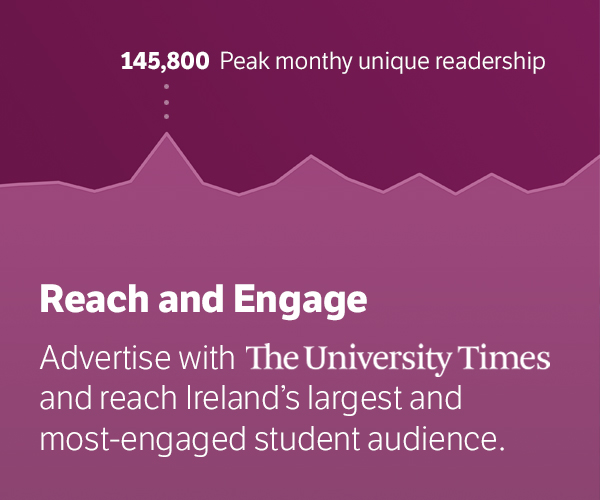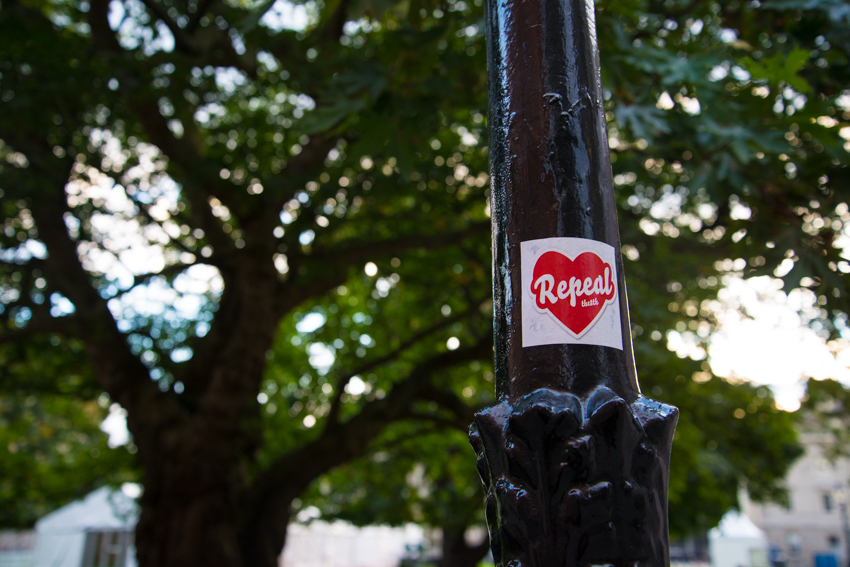 Ailbhe Smyth, Coalition Convenor and co-founder, has dedicated much of her life to activism, campaigning on many constitutional issues. Smyth is the founding director of the Women's Education, Research and Resource Centre (WERRC), Convenor of Feminist Open Forum, a board member of ERA (Equality and Rights Alliance), an organiser for Action for Choice and is the former Chair of the National Lesbian and Gay Federation.
Speaking with Smyth about the recent increase in pro-choice artistic movements, it becomes evident that she has nothing but praise for the imaginations, artistry and spirits of the figures behind them, whilst equally recognising the work which has gone into allowing for such a movement to materialise. "We, like so many groups, have been working at this to raise people's interests, enthusiasm and eagerness, and the thing is, you start that process, and at a certain point, you either disappear because it's not working, or else it gathers huge momentum all of a sudden, and that is what has happened this summer."
For Smyth, this kind of approach to the movement, from young people in particular, can be credited to the Yes Equality campaign, in which "young people were very involved and active on the cultural, creative, visual and artistic projects, which were communicated through social media". Speaking directly to young people, Smyth urges them to get involved in creative campaigning once again. "You're all still there. This is something that generally young people of a younger generation feel that needs to be done, and we are ready, willing, able and available to bring the skills and the technology that we have at our fingertips that we have to this campaign."
Those creative and artistic processes are really important for that, for speaking to people's emotions, for speaking to their feelings, telling them, helping them to hear the stories
Although the campaign to have the eighth amendment repealed will inevitably present a number of different challenges compared to the Yes Equality campaign, Smyth believes that creative approaches still have a great deal to contribute: "I would never underestimate the power of the image, the power of the message, whatever channel it is going out through, that is what helps people to work out what they think and to work out what they want to do, that is what helps them to understand the real life stories that are involved here. Those creative and artistic processes are really important for that, for speaking to people's emotions, for speaking to their feelings, telling them, helping them to hear the stories."
In Dublin, creative responses to the campaign for a referendum have been especially diverse. Andrea Horan's Hunreal Issues is a website that creatively addresses some of the most topical issues concerning women in Ireland in the most accessible of ways. "The Hunreal Issues is all about taking some of those issues that all us huns should be knowin' and caring about and making it a bit less boring and whompy. We know you're thinking, 'why should I give a shite?' Well … these are things that affect your life…", the website unapologetically tells its visitors. For Horan, owner of Tropical Popical nail bar on South William St, the website is about making those who do not care about feminist issues realise that they have cause to do so.
"With Hunreal, I wanted to do something that was totally un-snobby that everyone could access. I think everyone has the right to be a feminist, and this makes it easier to access", she tells The University Times. Through Hunreal, Horan invites visitors to engage with the information that is around them and to make their own personal journey to find where they fall on important issues, much like the journey she took herself: "I know I went on my own journey from not really knowing where I stand, to me figuring out where I stood, and I think you have to do that. You can't just rely on other people to tell you."
Displaying an acute understanding of her audience, Horan's background in PR and marketing is apparent. She holds a sharp understanding of her strengths and how they can be used to contribute to the cause. In tandem with being an informer, Hunreal Issues also sells its own badges, stickers, brooches, t-shirts and jackets using the unique Maser design.
Indeed, Horan holds a clear understanding of her role within the wider repeal the eighth campaign and how important it is for all involved to play to their strengths. "We do the sexy stuff. We're painting murals. We're doing Instagram posts, which is all hard work, but it's gorge to do."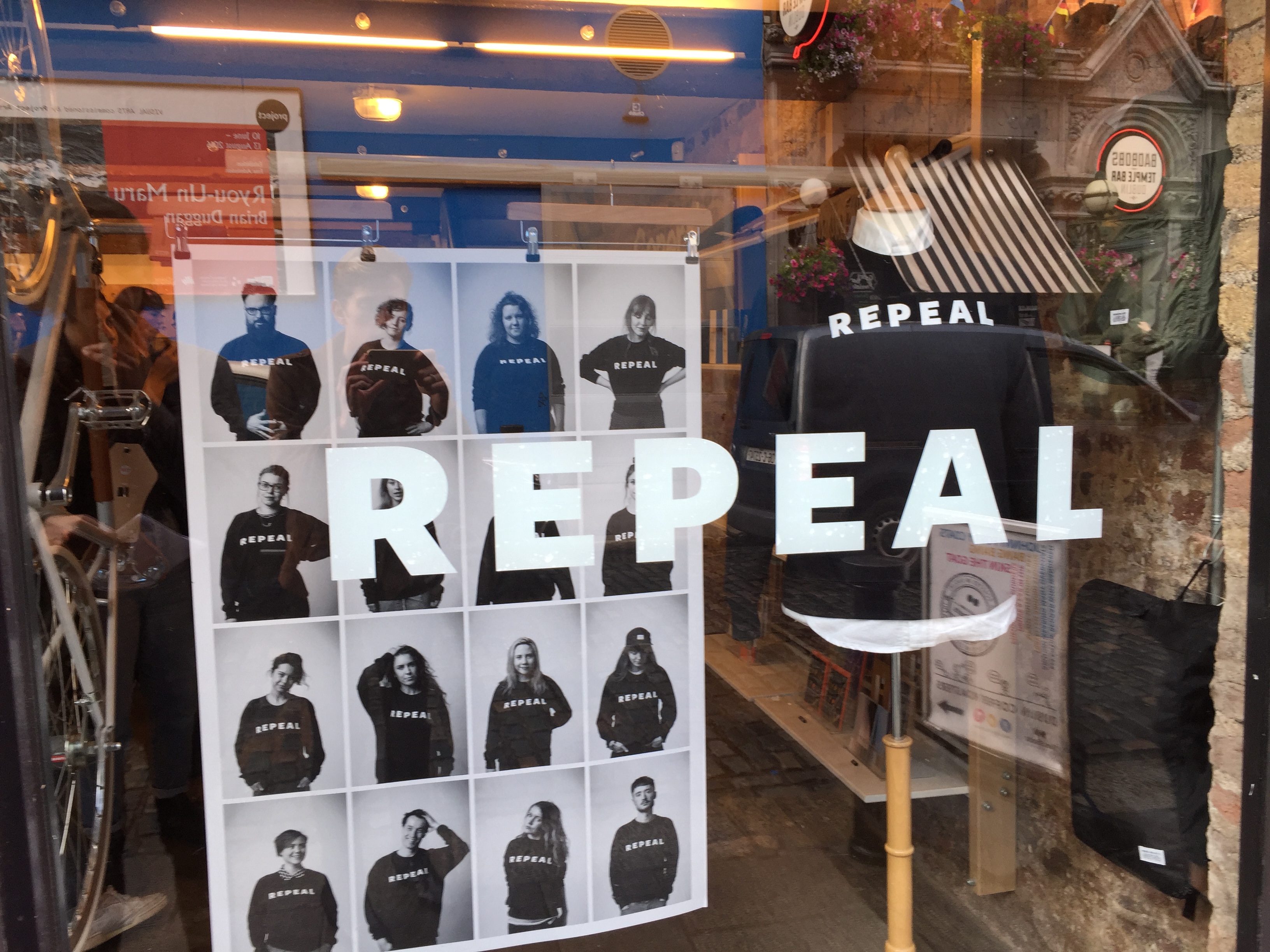 Taking inspiration and guidance from the work of Horan, Anna Cosgrave's Repeal Project has been seen to dominate social media's coverage of the campaign since its launch in July. Cosgrave's Repeal jumpers and accompanying online presence present a simple and clean-cut message of change, whilst forcing the issue of abortion into the public conscience. For Cosgrave, a former Trinity student, the success of the campaign is far from complicated: "If you give something to people that is really simple that they can grab onto and be part of a political movement without actually having to do too much, it catches on very very quickly because you might not be very politically inclined or very read up on the academic, legal side of the eighth amendment, but if you can just wear a t-shirt or a jumper, you can support a cause."
In discussing the recent wave of artistic pro-choice events, much like Smyth and Horan, Cosgrave displays a unique understanding of the contribution that these events can make. "Art, in the broadest sense of the term, is such an easy way for political expression to happen. I think this cause has mobilised people into believing that whether it is through a poem or a song or an event or a rally, that it actually does make a difference." Similarly, she is aware of what these kind of events owe to the work of generations past who were involved in the earliest stages of the movement. In describing the insurmountable obstacles that women were forced to overcome decades ago, it becomes apparent that today's generation are in something of a privileged position to be able to voice their opinions through artistic mediums: "I am so grateful to those women because they begun this movement decades ago, and mine is just a micro-contribution, and it has been so much easier to put out there than when they first put out their message all of those years ago."
Although a "micro-contribution", Cosgrave's campaign continues to grow, with the recent launch of a powerful, but haunting, video collaboration between director Dave Tynan and writer Sarah Maria Griffin just last week, and the promise of new apparel over the coming months. However, it is the project's ability to inspire new pro-choice ventures that can be regarded as its greatest achievement thus far.
You might not be very politically inclined or very read up on the academic, legal side of the eighth amendment, but if you can just wear a t-shirt or a jumper, you can support a cause
The summer months have presented a wealth of artistic pro-choice events, creating a sense of momentum that still appears to be in its earliest stages. "Choice – A Print Exhibition" saw the walls of Wigwam filled with pro-choice prints created by students in visual communications Design at Dún Laoghaire Institute of Art, Design and Technology (IADT) on September 9th. Emmakate Butler, curator of the event, saw the evening as on opportunity for herself and her peers to contribute to the campaign and noted that it was easier for them to express this passion "when it's a visual thing". With guest speaker Rita Harrold of ROSA, the evening demonstrated the way artistic and traditional campaign styles could work together. After her speech, Harrold explained how art has a very significant role in ROSA: "Giving people creative opportunities to get active politically really supports people, but particularly women, who are often told to shut up, told that their ideas don't particularly matter by things like the eighth amendment being in place, by sexist images, by sexist ideology about what role women should play in society being constantly pushed."
"Articulating an opposition to that is difficult when you have that ideology shoved down your throat all the time. But perhaps a creative expression of opposing that and saying that, you're not something that can fit in a box, whether it's pink and flowery or rugged and blue, you're your own person, and that is a complex thing", she continued.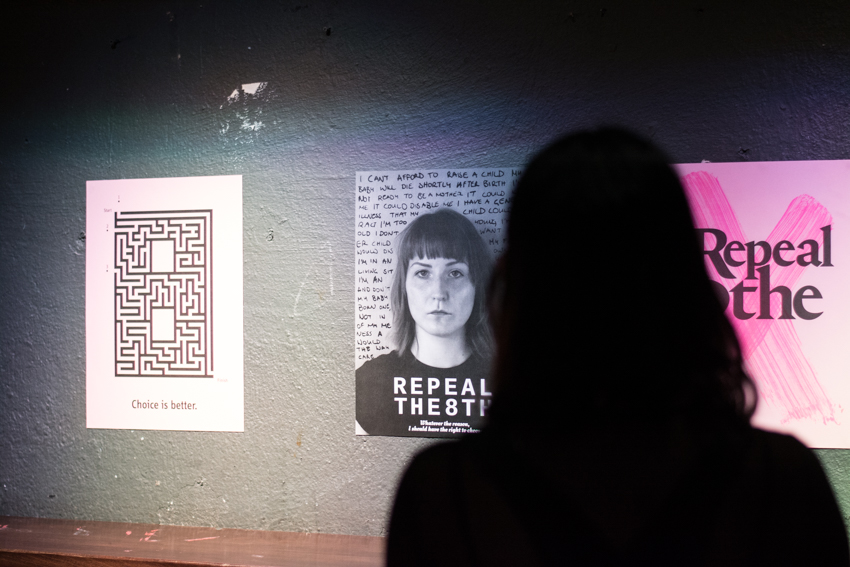 Eight Stories, an artistic movement led by recent Trinity graduates Rachel Botha, Irene Ho, Naomi Phillips and Hazel Shaw aims to provoke thought and start conversation. The movement sees individual stickers being placed around the city, posing questions that encourage active engagement from the public, such as "Tell us about your first encounter with the word 'abortion'". Much like the Repeal Project, the aim of the movement is simple. Philips explained how they "wanted to get stories onto the street to grab people's attention, for people who maybe haven't even thought about this yet and not just the female perspective. It's everyone's story, not just people who have had an abortion. Their brothers, fathers, doctors, parents, children". In the same vein, Eight Stories organised an event on September 17th. Using IN PLACE's Tara St building, the night was opened by Smyth and later joined by Cosgrave and filled with music from the likes of HAWK and Rachel Lavelle, among others. The evening not only demonstrated the potential of vacant sites to be used as hubs for creative activity, but also the way in which storytelling can be used as a medium to effect change.
I remember at one event, there was just woman after woman standing up and sharing her difficult experience, whether that was to do with being raped and not being able to seek abortion in Ireland
Looking beyond the summer, a number of pro-choice events have already been listed. On the eve of the fifth Annual March for Choice, September 23rd, ChoiceBox and the Repeal Project will collaborate to present an evening of spoken word, discussion and music in Liberty Hall, Dublin. Choicebox has organised similar events in the past, but with guests such as the Irish Times journalist, Una Mullally, and author of Hot Feminist and Grazia Editor-at-Large, Polly Vernon, alongside Smyth, this event promises to be particularly poignant. Former Trinity student Eimear Sparks, founder of Choicebox, explained how spoken word has the power to remind people who the repeal the eighth campaign was all about: "I remember at one event, there was just woman after woman standing up and sharing her difficult experience, whether that was to do with being raped and not being able to seek abortion in Ireland, or on the other end of the spectrum, a loving couple who really wanted a baby but found out that their foetus was suffering from fatal foetal abnormality and then having to travel abroad to seek abortion. It's just awful. Those are so important, and these are the people that this campaign is about."
After the march, it is expected that a number of artistic events will continue to emerge to show their support for the repeal the eighth campaign. "Someone You Love" is an exhibition of pro-choice art taking place in the Copper House Gallery on October 11th. Curated by former Trinity College Dublin Students' Union (TCDSU) Communications and Marketing Officer and 2015 graduate, Aifric Ní Chríodáin, the event has been organised to raise funds for the Abortion Support Network. Inspired by the growing power of pro-choice art in Dublin, Ní Chríodáin was keen to provide a platform to display artist's work. Although initially apprehensive, she explains that she has been overwhelmed by the level of support around her: "Everyone has just been so kind, so supportive. It's all being done totally for free, everyone is donating their work, their time … People want to get behind the issue, and they want to get behind it in any kind of way, shape or form."
With all proceeds from the night going to the UK-based support network, Ní Chríodáin is hopeful that guests will leave with a greater knowledge of the work of the charity: "They take on the burden that the government should be doing, they're basically saving Irish women who no one else is looking after … at the moment, we're getting so caught up in the campaign to repeal, we'll be so caught up when this campaign for a referendum really kicks off, I'd like for everyone to actually remember the reality of getting up and getting on a plane."
It's really cool that there are a number of different creative solutions. They tie into rallying people much more than a traditional campaign as only so many people are interested in politics
As the fifth Annual March for Choice on the 24th grows ever closer, TCDSU is offering students the chance to engage artistically with the repeal campaign. Speaking to The University Times, President of TCDSU, Kieran McNulty, was keen to recognise the value of creative approaches to the movement: "This is obviously a massive social change movement in Ireland, and it's really cool that there are a number of different creative solutions. They tie into rallying people much more than a traditional campaign as only so many people are interested in politics."
After the Rallying Call For Repeal on the steps of the Dining Hall on Thursday, September 22nd, the SU Kitchen will provide the facilities for students to create their own placards and posters on Friday, September 23rd, before the march the following day. Here, we see creativity being used as a means to unite students, helping them to present themselves at the march in solidarity.
It is evident that the artistic revolution to have the eighth amendment repealed has begun. Even in its absence, the message of the Maser heart continues to be pumped around the city, inspiring new movements to be imaginative and vivid and to break the boundaries that will continue to be imposed on them. This issue is difficult, it is intricate, it is painful and it is real. Young people today have been awarded the privilege of being able to use art as a means to explore these complexities, and it is through this exploration they will find unity in a generation that is ready for change to happen.