Trinity Literary Society (Lit Soc) has been named Best Overall Society at tonight's Central Society Committee (CSC) awards, with An Cumann Gaelach winning Best Large Society, Lit Soc taking home Best Medium Society and Traditional Irish Music Society and Christian Union taking home Best Small Society as joint winners.
The annual awards took place this evening in the O'Callaghan Alexander Hotel. Awards were distributed in the first part of the evening, with the "Alt" awards and announcement of Best Overall Society following the dinner. Chair of the CSC, Benn Ó hÓgáin introduced the evening and, Joseph O'Gorman, the CSC's Strategic Development Officer and MC for the evening, took to the podium as the evening's charismatic host.
The award for Most Improved Society was the first to be announced, with Italian Society beating the Gamer and Physics Societies, with Afro Caribbean Society, Neuroscience Society and Trinity Orchestra nominated. General Science Society won Best New Society over Musical Theatre and Trinity Space Society.
ADVERTISEMENT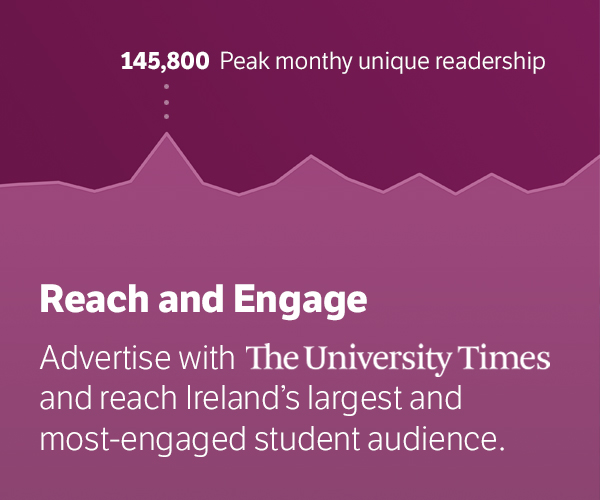 Nominations for Best Society Magazine included TEF 17 – Taking Economics Forward, the Player, DUPA End of Year Exhibition and Stand Magazine. Úna Harty announced the winner, Dublin University Photography Association (DUPA). Best Society Journal went to Zoological Society's Birds of Trinity, beating out Lit Soc's The Attic, Student Managed Fund's (SMF) In Focus, and DU Music's Writings about Music. DU Players won Best Poster for their AGM.
Abdulqadir Abshir took home the award of Best Fresher for his involvement in the Afro Caribbean Society.
Lit Soc had an extremely successful evening, winning Best Online Presence as well as Best Overall and Best Medium Society. Trinity Free Legal Advice Clinic (Trinity FLAC), Trinity French Society (French Soc), the Society for International Affairs (SOFIA) and Trinity Zoological Society (Zoo Soc) were also nominated for Best Medium Society.
Trinity Arts Festival (TAF) won Best Multi-Day Event, while Christian Union (CU), DU Players and An Cumann Gaelach the nominees. Best Fourth Week Event went to DU Film for their 48-hour smartphone film competition, beating Lit Soc, Trinity Law Society (Law Soc), Trad Soc, Trinity Vincent De Paul (Trinity VDP) and TAF. Dublin University International Students' Society (DUISS) and An Cumann Gaelach won Best Collaborative Event for "Speak Me, I'm Irish".
Although DU Dance unfortunately were not present to accept their award, the society won Best Event for "Trinity's Best Dance Crew". An Cumann Gaelach won Best Large Society over the College Historical Society (the Hist), DUISS, Law Soc and DU Players. This win was met by a spontaneous unison rendition of the national anthem. The Best Individual award, sponsored by the Trinity Alumni Office, was presented to DU Players's Molly McAvoy, with the Societies Choice award going to SOFIA.