When a team are on a winning streak, everyone inevitably thinks about when this good fortune will end. This sense of foreboding can negatively impact a team's performance, yet this does not appear to be an issue for Dublin University Association Football Club (DUAFC), which appears to be growing in confidence after every win. The fourth game of its Leinster Senior League campaign against Pegasus FC was not an exception, as it ground out a 2-1 victory in Santry Avenue against tough opposition.
Trinity had a nervous start, with Pegasus taking control of the game from kick off. Pegasus wasn't clinical with this dominance and failed to create many meaningful chances. The team eventually went ahead after a long ball into the Trinity box wasn't dealt with, the ball falling to a Pegasus striker who deftly placed the ball into the back of the Trinity net.
The Trinity players didn't let their heads drop and showed grit to equalise within five minutes. Trinity was awarded a penalty after a powerful run from Muhanned Bukhatwa into the Pegasus defence ended with him being unceremoniously taken down by an opposition defender. Bukhatwa took the penalty himself and saw his effort saved. However, he reacted quickest in getting to the rebound first, and smashed the ball into the back of the Pegasus net to draw Trinity level.
ADVERTISEMENT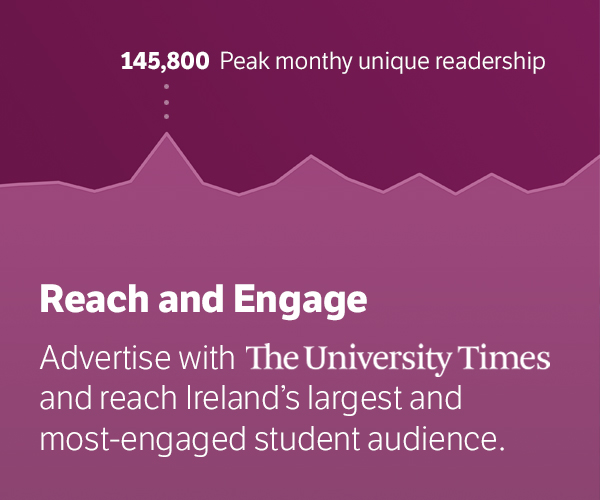 Trinity added to its tally two minutes later after striker Ronan Hanaphy got on the end of a long through ball, beating the keeper and slotting the ball home. Trinity took firm control of the game for the rest of the first half, almost getting another couple of goals, but Pegasus held out to keep the damage under control.
The second half was a much closer affair. The game descended into a scrappy battle with neither team creating many decent chances. Pegasus pushed players forward in search of an equaliser but Trinity's defense remained solid throughout. The Trinity keeper Devin Connolly had an impressive game, managing to keep Pegasus out. Oisín Pennycook and Bukhatwa were dangerous throughout, almost adding to Trinity's tally. The second half finished with the scoreline unchanged, Trinity pipping Pegasus 2-1. Pegasus was undoubtedly one of Trinity's toughest opponents so far.
This win means Trinity remains unbeaten this season. After a disastrous season last year with three managers stepping down, a string of bad results and relegation, one could have been forgiven for assuming this season would not be easy. So far, Trinity has proven this assumption emphatically wrong. A mixture of new management in Richie Maguire and an improved attacking strike force has seemingly flipped Trinity's fortunes.
This new success could also be attributed to competing in a lower division, but its results in the Intermediate Cup and Metropolitan Cup prove that there has been a considerable improvement in Trinity's soccer team. It should also be noted that Trinity's style is not cagey as could be expected of a team that has just been relegated. The team is playing with confidence, spreading the ball and working as a team. This needs to continue and Trinity must not allow negative results knock the wind out of them.