Students will be making their presence felt outside the Dáil tomorrow, as politicians debate the recommendations of the Oireachtas Committee on the Eighth Amendment.
One of the most vocal groups on the need to repeal the eighth amendment, students will gather to watch the Dáil debate the committee's report, which called for significant reform of Ireland's restrictive abortion law.
Tomorrow's gathering, pitched as an assembly rather than a demonstration, will see Strike 4 Repeal activists – who organised a large protest in March – joined by Trinity College Dublin Students' Union (TCDSU) and the Union of Students in Ireland (USI) and others to watch the debate.
ADVERTISEMENT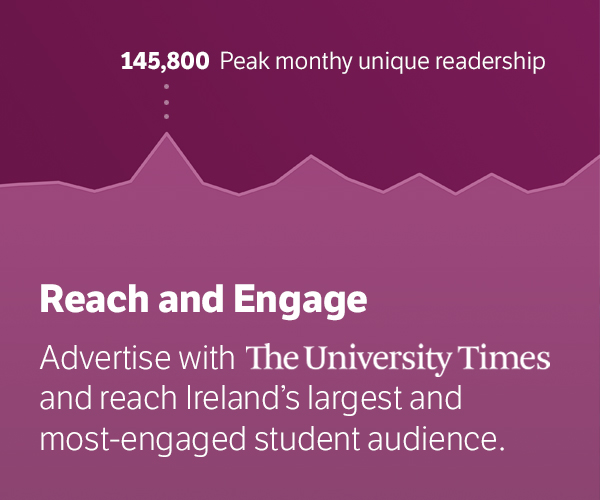 Early indications suggest that the majority of TDs will favour a repeal of the eighth amendment, as recommended by the Oireachtas committee.
In an email statement to The University Times, Strike 4 Repeal organiser Sadhbh Sheeran said: "Tomorrow we will be joining other activists at the Dail at the strike assembly. We will be there in person to hold the government accountable for the decisions they are making."
"We are at a time of paramount importance for the repeal campaign and tomorrow will be defining in the future of reproductive rights in Ireland", she said.
Over the last two years, thousands of students have taken to the streets to call for a repeal of the eighth amendment.
In an email statement to The University Times, USI Vice-President for Equality and Citizenship, Síona Cahill, said the union will be "promoting interaction with the Dáil debate on all social media to ensure as many people as possible have access and can hear what their reps are saying on their behalf".
"If they didn't think it was on their doorsteps before this, TDs and Senators have learned that for thousands of newly registered voters, it most certainly is now", she said. The union, she said, will continue speaking with members of the Oireachtas this week and next.
Only last year, the Citizens' Assembly recommended a dramatic liberalisation of abortion reform in Ireland. Since then, Ireland has edged closer to a referendum on the eighth amendment. Taoiseach Leo Varadkar, who has been non-committal about his own position on the eighth amendment, has said he wants a referendum in May.
"There's been a culture change inside Leinster House on this issue, but that positive momentum needs to continue", Cahill added.
TCDSU, which is mandated to support Strike 4 Repeal, will support tomorrow's gathering. "Finally, we will hear a full, informed and complete debate in Ireland's highest political chamber, and we will move ever closer to a full, unqualified Repeal", TCDSU President Kevin Keane said in an email statement.
"Free, safe and legal access to abortion is what every person in Ireland has a right to, and it is what Strike demands. TCDSU is proud to stand with them", he said.