The Irish Federation of University Teachers (IFUT) has set down a red line to College over the possibility of exam sittings extending beyond 5pm and occuring on Sundays, calling the suggestion "unacceptable".
Speaking to The University Times, the Chair of Trinity's branch of IFUT, John Walsh, raised concerns about student welfare if exams occur more than twice a day, until 7pm or even 9pm in the evening: "[IFUT] object to more than three exams in a day on academic grounds. It would put completely unreasonable pressure on students. It would impose an intolerable burden at what already is a very stressful time."
"It would almost certainly have an impact on performance", he said. The exam proposals are coming as part of the Trinity Education Project, which sees the academic year being restructured to introduce Christmas exams along with other major reforms to Trinity's curriculum.
ADVERTISEMENT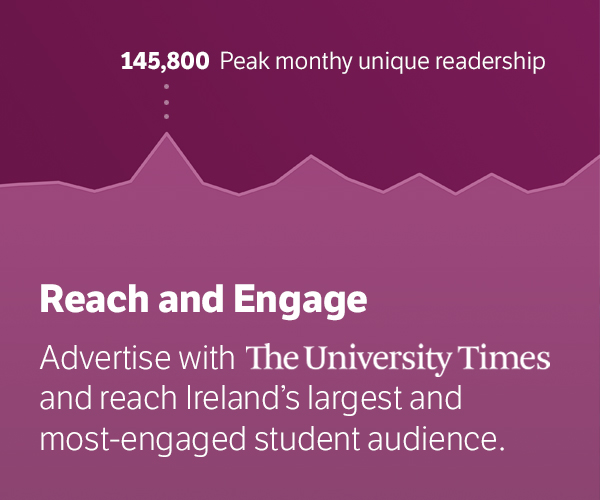 The proposals presented to the Undergraduate Studies Committee came after Academic Registry conducted a feasibility study on whether it will be possible to facilitate all exams necessary over a one week period. Of the 11 scenarios set out, those that allowed for enough exams – based on exam data from the 2016/17 sitting – relied on the College securing an external venue like the RDS, and most suggested exams would need to happen three times a day until 7pm or 9pm in the evening. Sunday exams were also mooted by the proposal, seen by The University Times.
When asked about the proposal to include Sunday as a day for exams, Walsh said that there are two problems with the suggestion: "Sunday working is unacceptable on contractual grounds [for staff] but maybe more importantly on academic grounds, it would really ramp up the pressure on students if there is an expectation that they are doing exams seven days a week."
"I think if there were to be three or more exam sections in a day, it would completely undermine the Trinity Education Project", Walsh added.
Walsh also stressed that aside from his concerns as an academic, the proposals made would see staff working outside normal hours and on those grounds IFUT will also oppose them. He also cited concerns about the lack of space for the one-week-examinations periods at the end of each semester and for carrying out continuous assessment during semester time. "I think space is a really underestimated issue with [the Trinity Education Project]."
The Trinity Education Project hopes to reduce the number of overall exams that students have to sit, as well as reduce the weight of the exams on a student's degree by increasing continuous assessment. Walsh said that he understood and agreed with the sentiment but it "is a gradual cultural change. That is not going to happen in a year or two years. That is something that is going to take time to work through the system and in the meantime issues of space and appropriate training for staff to run continuous assessment affectively or to undertake online assessments is really crucial".
Walsh said that IFUT has also been "sceptical" about how online learning and assessment has been presented as a cure for reducing exams and the pressure to provide spaces for both continuous assessment and exams: "But the truth is that blended learning often requires more work and is more costly than face-to-face learning. That's nothing against it. Blended learning can, in some cases, be an excellent way of teaching and assessment but it requires a lot of effort to create…It requires training and support and resources."
In January, Head of Academic Registry Leona Coady and Senior Lecturer Gillian Martin said, in a joint email to The University Times, that though the organisation of three examination sessions per day may be necessary for scheduling, this would "not mean that students would be expected to sit three examinations on the same day".
In an email to The University Times in January, Vice-Provost and Sponsor of the Trinity Education Project Prof Chris Morash said that "the Senior Lecturer is working with colleagues in [Academic Registry] to ensure that we have as fair and manageable an exam schedule as possible".
Walsh said that that he knew the document was just a "working document and, thankfully, it is not a College policy".
"Our view is that three exams in a day would be a disaster. This is an initial document. It is just a very bad idea and they shouldn't pursue it", Walsh added, saying the document seemed to present a worse case scenario but "unfortunately my experience in Trinity is sometimes worst case scenarios come to pass".
Walsh also raised concerns that if students are put under more pressure that "it would also drive pressure on college services off the scale in terms of pressure and stress that students would be placed under".
When asked if he had any concerns about the timetable for implementing the Trinity Education Project, he said it was "very demanding and optimistic".
"I can see that the principles of the Trinity Education Project could work over a number of years but I don't think a big bang approach is likely to work. I think it is important [the Trinity Education Project] is implemented in a way that builds consensus with academics and is done by agreement."