A crowd of nearly 100 people queued up this evening in Temple Bar for the unveiling of a new Together for Yes pop-up shop.
The shop aims to raise funds, as well as create a communal space, for the Together for Yes campaign ahead of the referendum on the eighth amendment on May 25th.
Located in Temple Bar, the pop-up store sells campaign merchandise from t-shirts to badges to window stickers. Information about the upcoming referendum and the Yes campaign is also available for the public to take.
ADVERTISEMENT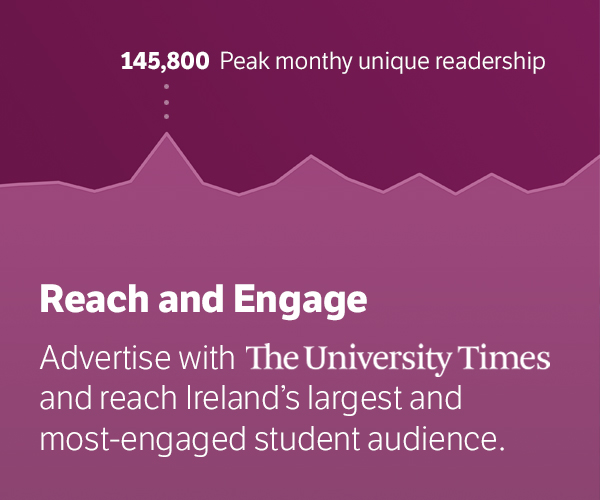 Speaking to The University Times at the shop's launch, Sarah Monaghan, member of the National Executive for Together for Yes, said: "This is the space we were really keen to create, not just to sell merch and to kit people out in all of our ware, but to create that space to pop in and talk about the issue, ask their questions, raise their concerns."
The shop is also selling limited edition versions of the Repeal Project's iconic jumpers in three new colours: pink, blue, and maroon. Asked whether they expect the jumpers, which have long been sold out online, to disappear quickly, Monaghan said: "Judging by the crowd gathering outside the door, there's a good chance of that."
The jumpers will also be available to buy in similar pop-up stores in Galway and Cork.
The newly opened Temple Bar shop joins another Dublin-based Together for Yes pop-up, located on Stephen St.
The store contains two art exhibitions, Everyday Stories and In Her Shoes, both of which seek to highlight various aspects of women's everyday experiences of abortion.
The pop-up shop comes after months of campaigning and just weeks before the country votes on whether to repeal the eighth amendment. As the deadline to register to vote fast approaches, voter registration drives have been a priority this week, with 8,000 students joining the electoral register over the last three weeks.
"Now we're coming to the final push, you know, 23 days out now", said Monaghan. "It's really really important, so I think everyone is starting to understand that and is getting geared up."