It's hard to remember a time when the accommodation crisis didn't cast a shadow over student life. Despite years of lobbying by student groups, for those beginning the dreaded accommodation hunt ahead of the upcoming academic year, it must seem as if things are only getting worse. Rents continue to soar – and suitable accommodation remains in drastically short supply.
Somehow, the government has managed to tell a different story. In its latest progress report on the National Student Accommodation Strategy, released this week, it seemed to proclaim that everything is in order. According to the report, substantial progress has been made and they are on track to exceed housing targets for 2018. Over 3,000 student beds have already been completed, while 7,000 are currently under construction. Crisis over.
That would all be fine – except the majority of this purpose-built accommodation is privately developed, and carries a price tag well in excess of €1,000 per month. Last year, when Trinity announced that they had secured beds for students in Kavanagh Court, the news was met with derision by students, who were quick to reel off the many reasons why accommodation this expensive was not the answer to an ever-deepening crisis. One year on, the government doesn't even have excuses. Instead, we've got wilful blindness.
ADVERTISEMENT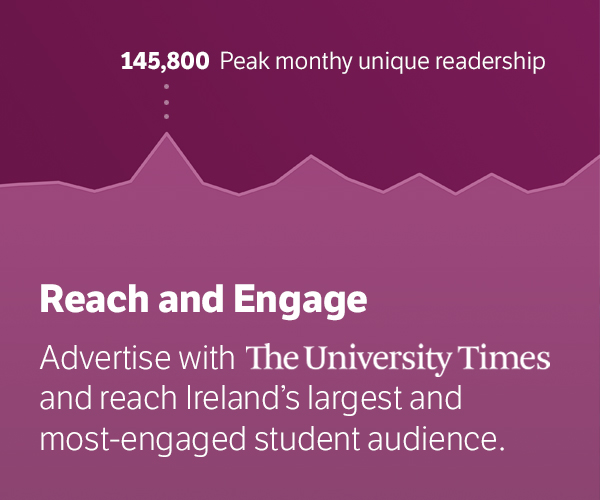 Student accommodation is, by definition, supposed to be subsidised and affordable for young people whose priority is their education. Instead of this, students are being pitched luxury rooms in elite complexes. These new bed spaces are the result not of successful government policy, but of the exploitation of students' desperation by money-hungry international corporations.
Defending against criticism this week, Simon Coveney argued that housing solutions, no matter how urgent, require time to be realised. But this crisis reached boiling point a long time ago, and the majority of the accommodation that has been developed in the meantime is inadequate.
Students aren't simply running out of patience. They're running out of faith that the solutions provided are indeed solutions at all. The government may be meeting their self-made targets, but for most Irish students, they're completely off the mark.