Trinity College Dublin Students' Union (TCDSU) is hosting an open forum this month to allow students to air their concerns about the Trinity Education Project to College officials.
The meeting will take place on Wednesday, January 30th, at 6pm.
Vice-Provost Chris Morash, who oversees the implementation of the project, will be present to respond to student queries. The Senior Lecturer, Kevin Mitchell, and Áine Kelly, the Associate Dean Undergraduate Science Education who is overseeing the implementation of Trinity Electives, will also be present.
ADVERTISEMENT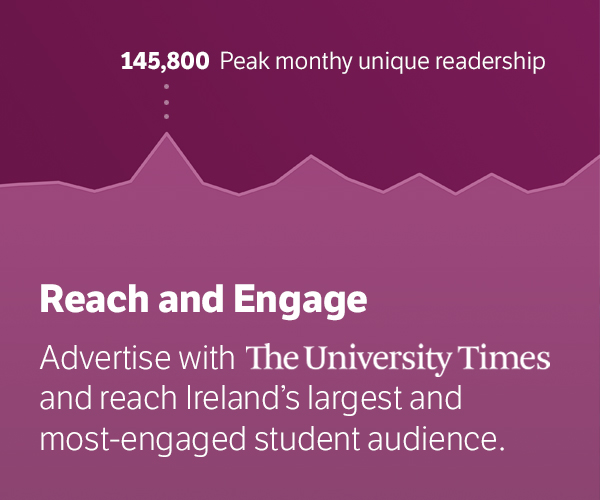 Speaking to The University Times, TCDSU President Shane De Rís said that the event was organised "to give students a place to find out about the changes of TEP and any issues that have arisen due to TEP".
De Rís said that "work will be done to address those issues" raised at the meeting.
The meeting will be chaired by former TCDSU Education Officer Dale Whelehan.
De Rís said that the union would compile a report on the issues raised at the meeting to be brought to the following TCDSU council.
In December, students sat the first-ever set of College-wide Christmas exams. However, cramped timetables and converging deadlines caused stress for students. A seating mix-up left hundreds of students with delayed exams in the RDS, sparking anger.
Higher workloads throughout the term also led to a drop in student participation in societies and sports clubs, according to students involved.
The Trinity Education Project is a radical overhaul of the College's undergraduate curriculum. This year, a new year structure was introduced, with staff and students returning to College two weeks earlier than before to accommodate Christmas exams at the end of the term. The second term will end earlier than in previous years, with just one exams week and one revision week replacing a three-week study period followed by a three-week exam period.
Two weeks ago, The University Times revealed that students had written an open letter to Provost Patrick Prendergast, condemning the implementation of the Trinity Education Project. In the letter, they said that Trinity has "catastrophically failed, not only to achieve the goals of the Trinity Education Project but, more significantly, to produce a viable strategy for its implementation".
The students warned against further changes: "We respectfully urge you to tailor them to those they purport to benefit. We ask that you listen to what we are saying and that you buck the trend of recent years to dismiss out of hand the claims and protests of students."
"Your Project", the letter says, "serves only to detract from our college experience and devalue our education by damaging Trinity's international prestige and influence".
Over 100 students had signed the letter within 24 hours of its circulation. The students planned to send it to the Irish Times.