Trinity Women's Soccer claimed their first scalp of the new Colleges and Universities Football League (CUFL) Division 1 yesterday, defeating Technical University Dublin (TUD) Tallaght 8-0.
Playing away from home, Trinity dominated for vast periods of the match. In-form Aoife Robinson racked up four of the eight goals scored by Trinity.
It was TUD Tallaght that started out on top, however. The home side looked to make an impression on the match from the off, controlling much of the play in the opening 10 minutes.
ADVERTISEMENT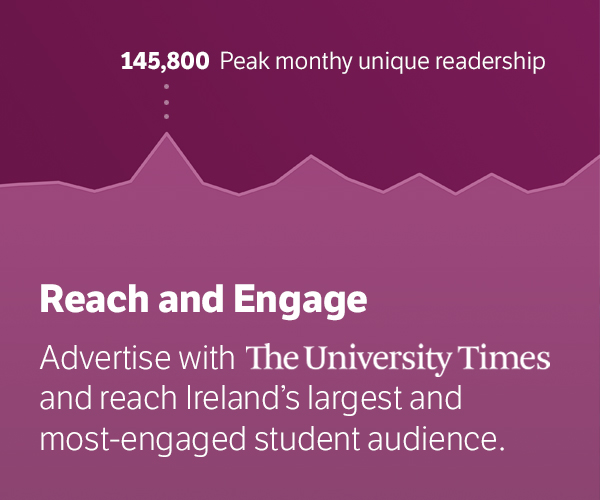 However, two quick-fire goals from Trinity's Sadhbh Doyle and Danielle Kelly swiftly put an end to Tallaght's early spell of dominance.
Brimming with confidence and comfortable in possession, Trinity pushed on. The game was virtually out of reach for Tallaght by half-time, when Robinson grabbed a brace before the break.
Picking up where they left off, Trinity went in search of more goals. Sarah Becker – who had replaced goalscorer Kelly at half-time – added a fifth soon after the restart.
Tallaght tried their utmost to stay competitive, but Trinity's firepower was too much to handle. The result was sealed when Doyle added her second of the afternoon, before Robinson grabbed two more goals to bring her tally for four.
In an email statement to The University Times, captain Frannie Smith praised her team's performance: "Great win to start the season off. Good ball movement and great communication between the girls even though it's early in the season."
"Obviously had good success on the scoring end as well with Aoife, Sadhbh, Danielle and Sarah."
"This year we have an incredibly strong panel and an increase in numbers again which is really positive", she added.
Trinity Women's Soccer will continue their CUFL campaign when they face University College Dublin B.