The assorted colours and shiny coats of Jump the Hedges draw the eye immediately. It is rather hard to glance past the veneer of the material – it's scraggy, bold, and very retro. Does the mind deceive, or have you seen it before? These gear bags, which are described as "bags for activity", are in fact made of reclaimed truck tarpaulin, and are more commonly seen rippling in the wind on highways and byways than Dublin city centre. Yet here they are.
Fresh out of Belfast for Om Diva's Maker's Market in November, the hearty stock is stacked on the second floor of the boutique on Drury St. Founder and designer Síofra Caherty tells The University Times in an email statement: "Om Diva is a fantastic [and] supportive place for Irish design. The Maker's Market has been beautifully curated and is giving small makers and businesses the opportunity to be stocked in a city centre location."
Maker's Market, which has 28 talents on display this Christmas, is an addition to the usual offerings of Atelier 27 – Om Diva's showspace for young designers. Grey's jewellery is unconventional and primitively shaped, while the swirling paint wash of Jill & Gill is similarly eye-catching.
ADVERTISEMENT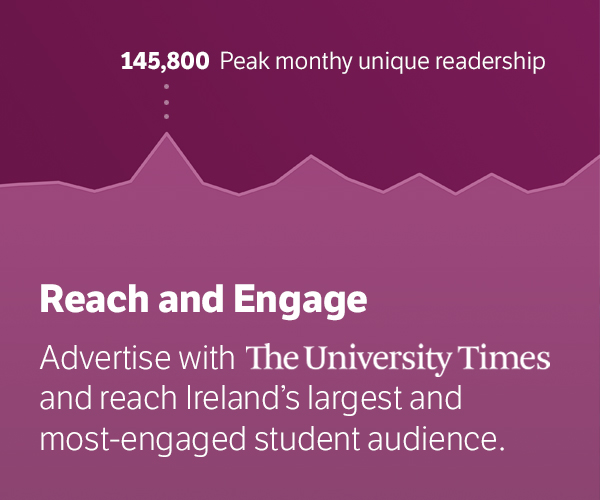 Speaking to The University Times for Om Diva, Faye Power divulges: "The idea came [because] there's no big Christmas flea market this year and I think it's a big thing that people are missing. [We thought about] how we could bring back the lost part of the city that people were feeling."
Power says Om Diva's staff also asked themselves: "How can we make it accessible for customers and also for the makers themselves?" Power observes that there was a huge and positive response to the idea, and "the quality of the stuff we have is second to none". Jump the Hedges is one she speaks about, and Faye calls its approach "inspiring".
It is true that the hardy make and unique shape (given their functionality) of Caherty's ware is very special, and re-imagines the use of a bag. With unique craftsmanship – the pieces are cut by hand and stitched on a Japanese Juki machine – they are both thoughtful and ethical. Made in the brand's small workshop at the foot of Cave Hill mountain, their sustainable angle is inseparable. Caherty repurposes the materials that she sources – tarpaulin, aeroplane seats and sailcloth – to give them new life. Describing the process, Caherty says it is "transparent, sustainable – and slow".
With the options of oblong yoga mat bags, cross-body packs and spacious stash bags available, the individuality of these unconventional bags speaks for itself. But Caherty, whose background is sportswear, also wants her products to be wearable: "I cycle everywhere so I am always thinking of this when I am designing. I want my bags to be able to be used in all kinds of activities. I love seeing people cycling past wearing one of my bags!"
Jump The Hedges was founded due to a frustration at the lack of sustainably made functional bags available on the market, and now Caherty has embarked on the solution. Her unique pieces will be showcased in Om Diva until the new year.