Trinity College Dublin Students' Union (TCDSU) council has voted to adopt a memorandum of agreement between the union and the Trinity Hall JCR.
The motion was proposed by the TCDSU Education Officer Bev Genockey and seconded by President Leah Keogh.
The motion noted "the work of the Trinity Hall JCR to create a vibrant atmosphere within the Trinity Hall Campus through event organisation and the provision of student-directed services".
ADVERTISEMENT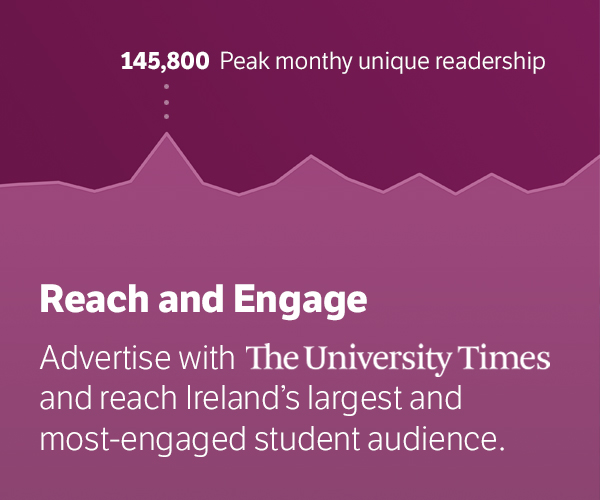 Council acknowledged the joint commitment of the TCDSU and the JCR to developing and supporting effective student engagement and representation within both organisations.
The role of the JCR is to represent Halls students need within College, Halls and the Rathmines area and to make Trinity Hall a more enjoyable place to live for all residents
The Trinity Hall residents are predominantly first year students.
Genockey told Council that "the motion aims to formalise the relationship between the Union and the JCR".
This evening, council also voted to refer to House Six as "Teach 6" or "Teach Mandela" in its official communications.
The motion mandates the union's Communications and Marketing Officer to refer to House Six – where the union is largely based – in Irish in official TCDSU communications and to actively encourage other TCDSU officers to do the same. "Teach" is the Irish word for house.
The motion was proposed by Oifigeach na Gaeilge Aislinn Ní Dhomhnaill and seconded by the union's English Convenor Áine Heary.
Speaking in favour of the motion, Ní Dhomhnaill said: "The best way to promote language is to use it in a natural and informal way."
The motion stated that "council appreciates the ongoing efforts by the TCDSU Oifigeach, in collaboration with other officers and members of the union to promote the use of the Irish language".
Those speaking in favour of the motion argued that it would help promote the use of the language by using it in everyday contexts.
Speaking against the motion, Yannick Gloster, the union's undergraduate studies committee representative said that the change could confuse international students who do not speak Irish.
Proponents subsequently argued that most international students would be able to understand "one word" of Irish. Modern Irish class representative Cúnla Morris said that "if we can say Luas instead of 'tram'", the use of "teach a sé" should be feasible.
House 6 was officially renamed "Mandela House" in 2000.
The union also voted this evening to work with the Graduate Students' Union (GSU) and the Irish Federation of University Teachers (IFUT) to create a policy which would require all lectures to be recorded.
The motion will mandate the three lobby groups "find a solution for handing over copyright of recorded lectures to lecturers".
The move aims to make college more accessible to students with disabilities while the pandemic persists.