I first met Adam Firych on the second Tuesday of November last year. Firych had just been appointed manager of Dublin University Association Football Club (DUAFC), arriving soon after the controversial resignation of Adrian Fitzpatrick. Under Fitzpatrick, the club had achieved promotion in successive seasons. They had also reached the final of the Collingwood Cup. His departure was a huge loss, a point of crisis for the club. His replacement, though, did not appear daunted by the task. Far from it. Firych spoke with passion and zeal, and so impressed was this reporter that the final line of the article read as follows: "If this interview is anything to go by, DUAFC have unearthed a real gem."
Three months and eight winless games later, with DUAFC rooted to the bottom of the table, Firych was sacked. DUAFC began the hunt for a third manager of the season. I was puzzled. My interview write-up, so glowing in its assessment of Firych, now seemed somewhat ill-advised. Had I really misjudged him so completely? Was he entirely to blame for the club's woes? And if not, who was?
Six weeks later. The dust has settled. Richie Maguire has been appointed the new manager, and results have improved slightly: DUAFC picked up their first win of nine games, against Beggsboro AFC in February. The team acquitted themselves quite well in the Collingwood Cup, reaching the final of the Plate. Things were looking a little rosier. I asked Club Captain, Dylan Stacey, for his assessment. "It's been a difficult season", he admits wryly. "Starting off with one manager, going to another manager and then having a new manager again." Both he and Vice-Captain, Brian Foley, are quick to defend Firych.
ADVERTISEMENT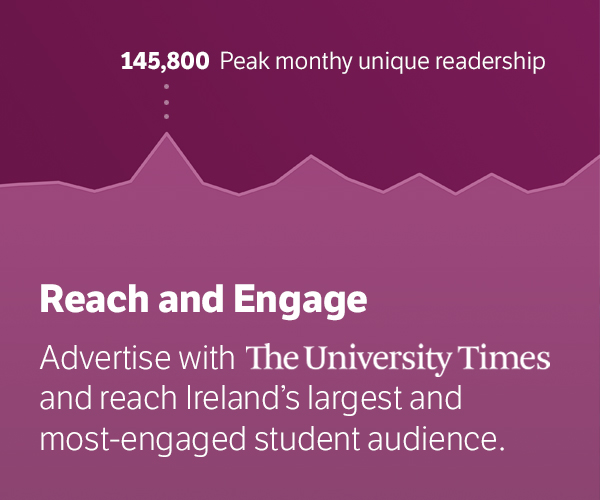 "Adam was great", asserts Foley. "He really instilled the basics in us, and he brought up the numbers going training, we're getting 30 players down to every session now." How did they feel when they heard news of his sacking? "Shocked", concedes Foley. "We'd just lost a close game to Maynooth, I think it was, and then to get hit with that…" He strives for diplomacy. "Obviously the club felt that was the best decision and you have to trust that."
The players are plainly much more comfortable discussing the club's new management team of Richie Maguire and Ian Woods. Stacey is full of praise for the pair. "Richie's got a lot of experience, he really knows his football, he knows how to set up a team. And his assistant Ian, he's played a lot of football in the League of Ireland. They know how the game should be played. They know sometimes you can't play pretty, sometimes it's about strength of attitude."
Maguire certainly "knows" DUAFC. He captained the club in the mid-1980s, and upon his return in the early 1990s he took on the role of player-manager after the manager became ill. In between times, he has coached at various levels, "at St Patrick's Athletic, Shamrock Rovers, Bohemians and Athlone. And now I'm back at Trinity again", he says, speaking to The University Times. I ask Maguire how he found it taking over a squad surely bereft of the sort of confidence brought on by winning games. He bats the question aside. "The morale is good, the energy is good. The performances have improved dramatically in the league." Warming to his theme, Maguire describes the "small incremental changes" he has made which "add up to big changes in terms of results". The team now lines up in a 3-5-2 formation ("it's really a 5-3-2", reveals Maguire) which has served to reduce the number of goals the team are conceding. "We were leaking goals and we weren't scoring goals, and we've changed that now. We've stopped leaking goals and we've started scoring goals." A dry chuckle. "That's made a huge difference, obviously."
Maguire's view largely accords with that of two of his most vital players. Stacey opines that "a lot of the games where we've been beaten we really should have taken results from them", while Foley insists that "there's something there all the time, we just get let down when it comes to being clinical in front of goal sometimes". The physicality of the league is an area which Maguire believes has been the side's undoing in a lot of games: "We don't really lack anything technically, we just lack a little bit physically in the league we're in. Because they're men, they're 27, 28-year-old men who are playing 18 or 19-year-old boys." He has moved to try and solve this with the addition of a strength and conditioning programme for the players from next year onwards.
The word of the day is rebuilding. DUAFC as an institution have taken a battering this year. How could they not have? To lose a top-class manager like Fitzpatrick, especially given the circumstances surrounding his departure, was itself a blow capable of derailing the season. Couple that with the sacking of Firych and the bruises really start to show. That they have won any games at all in such an unstable environment is quite an achievement. Players and management are clearly desperate for a period of steadiness, a "nice, stable team to build on", as Stacey puts it. For his part, Maguire readily admits that this year was first and foremost a period of reconstruction. He puts it down to the cyclical nature of university football: "You can get a good batch of freshers in, and essentially what you'll see is that by the time they get to fourth year that's probably going to be a really strong team, because you'll have added people to it as well. And we kind of ended that cycle this year, so this year is about rebuilding the team."
The relationship between the club and the Department of Sport, long uneasy, is something I am eager to explore. Before resigning, Fitzpatrick likened his dealings with the Department to "hitting a brick wall" in an interview with The University Times. Contained in that sentence was the pent-up frustration of a man absolutely at the end of his tether with the sporting hierarchy in the college.
At the time, DUAFC were in effect being forced to train in half of the indoor gym hall for one of their weekly sessions. Since Fitzpatrick's departure, the club have secured a training spot at the all-weather pitch of Parnell's GAA club in Coolock, but questions persist: isn't Coolock quite far out of the way for most players? Why did it take so long to find a workable solution? However, both the players and Maguire plead ignorance as to the latter question while expressing their delight with the pitch itself. "Coolock is one of the best facilities you're going to get", enthuses Foley. Stacey explains that the club run a bus from college to the pitch, suggesting that "it's a lot easier to get people up [to training] when you know you're going to be training on a good surface". Maguire himself is polite but firm: "Look, my job is to build now. My job is not to criticise or to tear down. Aido did a really good job with the soccer team, he did a fantastic job. If I can emulate that I'll be pretty happy."
The message, then, is clear. DUAFC have endured a difficult year. The players have been hampered by instability off the field, and results on it haven't been great. But both players and management are decisive: they want to look to the future. Their ambition is palpable, and speaks volumes given the season they have suffered. Stacey makes plain that, having come close in two of the last three years, "the big aspiration for the college is the Collingwood. It's not like we're looking just to turn up, we're looking to win that competition". Maguire is targeting five wins in the club's last eight league games, and mentions matter-of-factly his aim of attaining promotion next year. Neither he nor his players are interested in digging up skeletons: "My job is to build bridges, build relationships and build a football team"