Days on from Taoiseach Leo Varadkar's surprise announcement of a 2018 referendum on the eighth amendment, students gathered today to join a rally to repeal the eighth amendment, the latest protest in a year that has seen student voices move to the forefront of the campaign.
Today's rally saw over 500 people gather outside the Central Bank on Dame St to listen to speeches and show their support for a referendum on the eighth amendment. While student numbers were somewhat depleted compared to previous rallies this year, there was still a strong student presence, with Trinity College Dublin Students' Union (TCDSU) sending a small delegation. The attendance at the rally, which had a summery, carnival-like atmosphere at points, might have been expected, with many college terms now over.
The rally comes following six months of success for the repeal campaign. In March, between 8,000 to 10,000 people took to the streets calling for a referendum on the eighth amendment, with many students forming the backbone of the Strike 4 Repeal campaign on campuses and cities across the country.
ADVERTISEMENT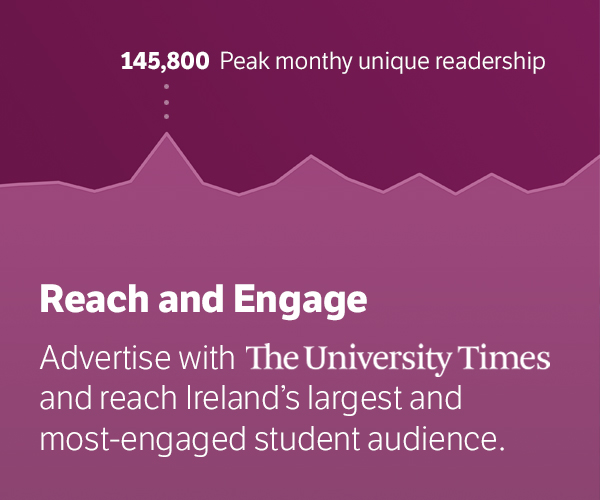 It was only in mid-April that the Citizens' Assembly, after months of patient deliberation, recommended a significant liberalisation of Ireland's abortion law, a vote that came a day after the assembly voted to change, rather than repeal, the eighth amendment. The recommendations of the assembly have since given significant support to the repeal campaign.
Today's rally took place after Varadkar instructed the Minister for Health, Simon Harris, to begin putting legislation in place for a referendum on the eighth amendment – something that has been the central demand of the repeal campaign. The announcement surprised many, with numerous TDs calling on Varadkar to hold a referendum only that afternoon in the Dáil before his election as taoiseach.
One of those TDs, Ruth Coppinger, of Solidarity, spoke at the rally today. "Nobody should sit as judge or jury on someone else's decision", she told her crowd. She, like many speakers today, referenced the news this week that a teenage girl, who was deemed to be at risk of suicide, was sectioned after requesting an abortion.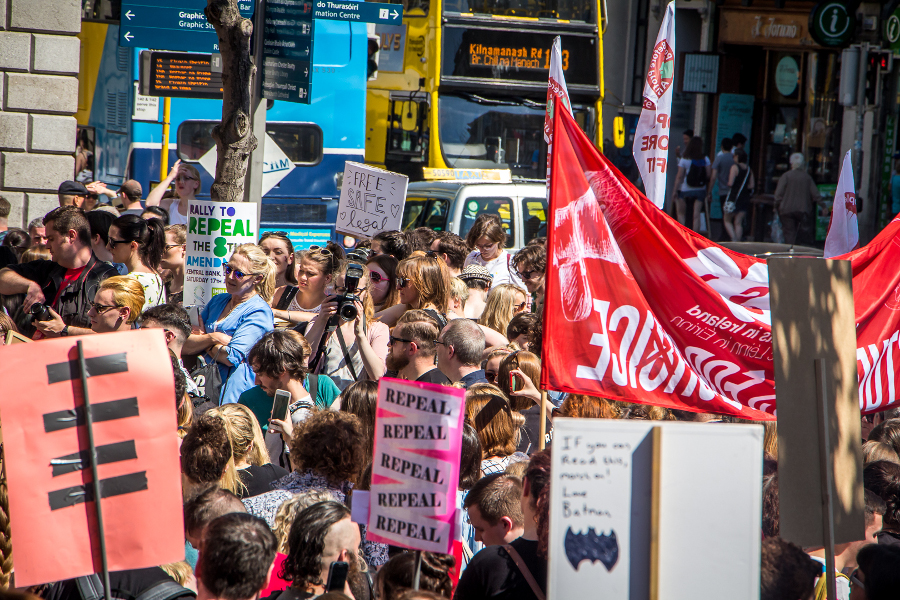 Many speakers today focused on Varadkar's referendum pledge, with many calling on the crowd to campaign to ensure any referendum reflects the recommendations of the Citizens' Assembly. Others called for pressure on Varadkar and other politicians to ensure his promise is kept. Speaking today, Ailbhe Smith, Head of the Coalition to Repeal the Eighth Amendment, told the crowd: "We want a date for a referendum. I am thinking February or March at the latest."
Numerous political parties attended the event, with representatives from Labour, the Green Party and the Social Democrats, as well as Solidarity-People Before Profit, all present.
Young people, many speakers emphasised, would be crucial in any referendum. Numerous speakers, from various groups and parties, all called on young people to get organised and prepare to campaign.
Speaking at the march, TCDSU President, Kieran McNulty, said: "Now is the time for the difficult conversation. The women and trans men of Ireland – not to mention in Northern Ireland – need all our help now."
Pointing to the role students will play in any referendum campaign, McNulty said: "Everyone says this referendum campaign will be difficult, and bruising. It might well be, but the result would bring us out of the Dark Ages."