Last Saturday, hundreds of people marched from the Garden of Remembrance as part of a national protest calling for an end to direct provision, a system which has become one of the foremost scandals of modern Ireland. Parallels have been drawn between direct provision and the Magdalene laundries, and already asylum seekers ensnared in the system are predicted to be the subject of a future apology by the government, which has allowed this incarceration to continue for nearly 20 years.
Notably, students have yet to rally around the cause of direct provision in concentrated numbers, but following a string of recent developments within Trinity, we might hope that a more vocal movement is beginning to take root.
Last week, the campaign to boycott Westland Eats, organised by lobby group Aramark Off Our Campus, was launched in Trinity. Aramark, a large American multinational that has recently gained greater purchase throughout Ireland, is heavily involved in running three of the state-owned direct provision centres around the country. The company is directly profiting from direct provision centres, where residents' basic rights are often neglected and conditions are generally poor. The boycott effort urges students to avoid the Hamilton cafes run by Aramark, which also has footholds in several other Irish universities.
ADVERTISEMENT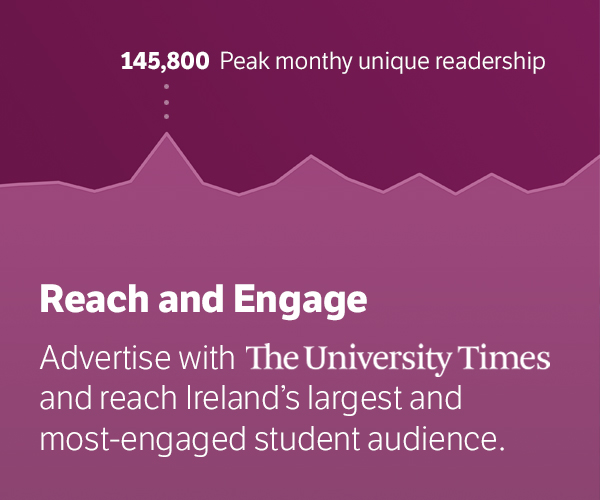 Aramark has a chequered history here and in the US, where it provides catering services to many schools and prisons. In 2015, residents in an Aramark-run centre in Limerick were compelled to undertake a brief hunger strike following a number of hospitalisations as a result of food consumption. This feedback on quality was echoed at the boycott's launch, with one resident stating he lost almost two stone in four months while living in the centre.
Trinity itself doesn't always make things easy for potential students who are asylum seekers
Dietary requirements, cultural preferences and adequate nutrition for people with health issues such as diabetes are often overlooked in direct provision, and the fact that cooking is not an option for many is appalling in itself. This absence of choice is dehumanising for residents, most of whom remain imprisoned for several years in these centres. That a private company is reaping financial benefit from this degrading treatment is something that students should indeed be doing their utmost to spotlight.
The boycott campaign is effective in more ways than one. Not only is the grassroots group calling for an end to Aramark's presence on campus, it is also serving to hold college and college bodies to account on all issues relating to direct provision. It is putting much-needed pressure on the College, where the mission statement claims it will "fearlessly engage in actions that advance the cause of a pluralistic, just, and sustainable society", and on Trinity College Dublin Students' Union (TCDSU), which has held an official mandate to help end direct provision since 2014, to become more active in fighting for a cause for which, until now, little has been done.
It seems to be working: the absence of an official TCDSU faction at Saturday's march was more conspicuous in light of this recent proliferation of dialogue around refugees within the college. TCDSU has little choice but to sit up and take notice, and, in a timely save, this week it is involved in hosting the first Refugee Week in Trinity. Organised alongside five Trinity societies, the week aims to shed light on refugee issues and boost refugee voices through daily events on campus.
It's about time that direct provision became a priority on students' political agenda. There is little shaded area on the Venn diagram of third-level students and direct provision residents, which may explain the dearth of conversation on campuses until now. But it's precisely this glaring absence that demands students take note and speak up. While direct provision residents are entitled to attend primary and secondary education – and more recently, provisions are being made to enable them to work – third-level education is, for the most part, not an option. Even Leaving Certificate students who have received enough points for their course of choice are unable to proceed due to systemic barriers and the high cost of fees.
There are some loopholes and tortuous paths to higher education, but as one direct provision resident recently pointed out in The University Times, overall the hurdles are vast, confusing, and unpredictable. In August, the announcement to continue with the lacklustre Student Pilot Support Scheme, which allows select asylum seekers to proceed to third level, led to disappointment all round. The decision to maintain the scheme in identical format for a third year is farcical when last year, only two people qualified. To be successful, applicants must already have spent five years at school in Ireland, a preposterous criterion that few young asylum seekers meet.
Most third-level institutions seem uncertain as to how to deal with the grey area that is direct provision residents. It's challenging for potential students to even obtain clear and reliable information on how best to progress. Even for natives, the complex labyrinth that is the social protection system can be difficult to navigate, and any difficulties in accessing information about entitlements will inevitably be far exacerbated if you're new to the country or, worse, not adept at the language.
Most third-level institutions seem uncertain as to how to deal with the grey area that is direct provision residents
Once accepted into a programme and fees are accounted for, getting to the institution is yet another obstacle on a seemingly never ending course. With a weekly allowance of €22, no Student Leap Card discount will enable residents in isolated rural centres to attend institutions in faraway cities on a daily basis. At the Boycott Westland Eats launch, one resident spoke of students who had lost their place in direct provision for studying, as they had spent too long away from the centre in order to reside near their college. Direct provision residents aren't allowed to leave their accommodation for more than three consecutive nights, meaning comparisons likening the system to a prison are far from hyperbolic.
Trinity itself doesn't always make things easy for potential students who are asylum seekers. Even people who have already been granted official refugee status or humanitarian leave must be living here for three years before the college will accept them. Unlike Dublin City University (DCU), Trinity has also not been designated a University of Sanctuary, a title awarded in recognition of an institution's commitment to being inclusive of people seeking refuge. However Trinity is making small steps in the right direction. Last month, an equality initiative which aims to "facilitate engagement between Trinity College Dublin and refugees and asylum seekers living in Ireland's Direct Provision accommodation centres" was launched. This project seeks to open access routes to Trinity and develop new courses to support the educational needs of direct provision residents.
The boycott of Aramark and the organisation of Refugee Week are welcome, albeit long-overdue, moves by the student population to stand up staunchly against direct provision. As a minority with limited resources, residents struggle to have their voices heard, plus many of them understandably fear repercussions on their residency status for dissenting. That places the onus on us as student activists, and on society, to play our part in bringing an end to this unjust system.