Higher education as a sector has long been starved of attention from those in the highest echelons of government. For this reason, the comments this week on higher education funding made by an Taoiseach Leo Varadkar – that he is not "inclined to" introduce student loans, or increase the student contribution fee – caused considerable excitement.
The Union of Students Ireland (USI) was delighted, with President Síona Cahill welcoming Varadkar's breaking of a "deafening silence" a mere week after USI hosted its first Fund the Future rally on campuses across Ireland.
Varadkar's words aren't entirely unprecedented, though. Two years ago, speaking to an audience in Trinity, he ruled out UK-style loans, insisting he didn't want to see Irish graduates saddled with debt. Then, last year, Minister for Higher Education Mary Mitchell O'Connor assured students that loan schemes were "off the table" during the lifetime of the current government.
ADVERTISEMENT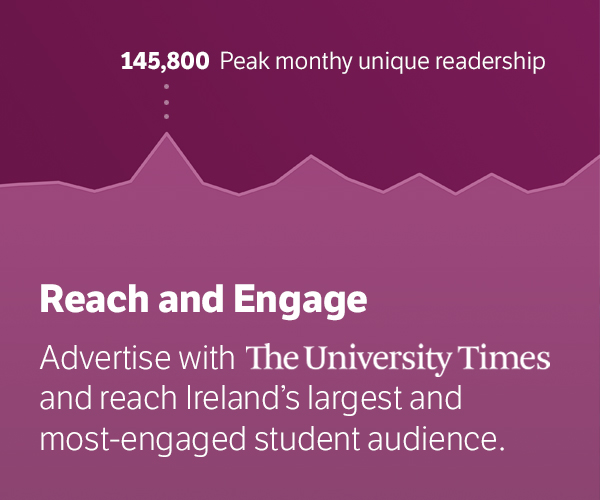 Yet at no point after such comments were made was action taken. The Cassells report on the future of higher education funding, published nearly three years ago now, still sits gathering dust, shunted to Europe amid continuing government inaction.
And even if loan schemes are eliminated, the need for increased state funding remains enduringly urgent – as evinced by the Irish Universities Association (IUA) and its recent Save Our Spark campaign.
It's perhaps unsurprising, then, that some were not as optimistic about Varadkar's comments as USI. Green Party Deputy Leader Catherine Martin called it "blatant electioneering", an empty promise Varadkar can quickly retract once another general election has come and gone. And, while we might hope the Taoiseach would not be so barefaced as to entirely revoke his word, there are reasons for scepticism: three years of inaction, for one.
And in many ways the shadow of Cassells is receding from the conversation. Varadkar can pay lip service all he likes to the idea that Ireland should not follow in the footsteps of the US or the UK, but unless the government puts its money where its mouth is, the promises will continue to ring hollow.
If he wants to prove the cynics wrong, it's time Varadkar made his move and increased state funding.