Minister for Higher Education Mary Mitchell O'Connor has advised students to use their SUSI grant to pay for increased accommodation prices, amid a funding crisis the government says it can't tackle until after a general election.
The future of higher education has become a hotly debated talking point in recent weeks, with the cost of student accommodation in the spotlight alongside the question of how to fund a sector in financial limbo for years.
Speaking to leaving certificate students in Blackrock yesterday, Mitchell O'Connor said she was "very disappointed" that third-level institutes had hiked their rent costs. But, she said, "what I would say is there are SUSI grants available. Up to 48 per cent of our student population avails of SUSI grants".
ADVERTISEMENT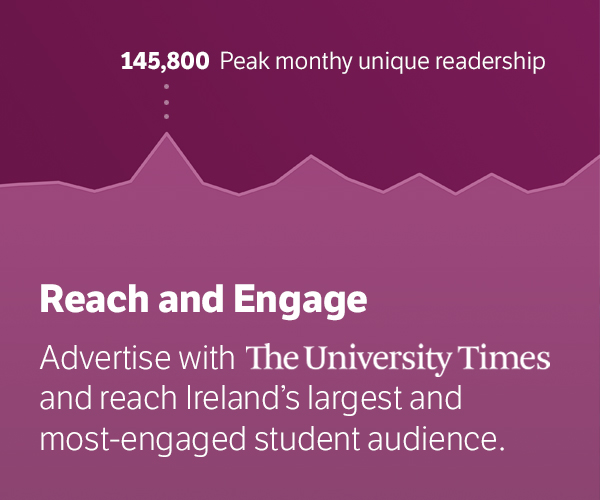 The maximum SUSI grant available is €6,000 per year. Last month, The University Times reported that over 93 per cent of purpose-built student accommodation built in Dublin since 2016 costs €800 per month or more – adding up to €8,000 for a 10-month year.
Third-level institutes have also hiked the price of campus and college-run accommodation in recent times. The Irish Independent reported last week that every college and university in the country had increased the cost of a room on campus.
Amid a decade-long funding crisis for higher education, colleges have argued that increasing rent is necessary to fund maintenance and refurbishment costs.
Meahwhile, Minister for Education Joe McHugh said that families who cannot afford to send their children to university should consider lower-cost options in regional colleges.
He said that "university is a very expensive journey for many families. Accommodation is one barrier".
"There are other stepping stones to careers", McHugh added. "There are regional options … there are different ways, different stepping stones, different pathways to careers. There are other options and they could be at regional level."
McHugh yesterday told RTE that "it will take a new Government composition to bring a big fundamental change" to the funding of higher education.
Last week, in an interview with the Sunday Independent, McHugh ruled out the introduction of a loans scheme and promised not to increase the €3,000 student contribution charge – the second highest in the EU – if Fine Gael remains in power after the next general election.
The Irish Universities Association (IUA) said McHugh's pledge "tells us what the Minister will not do. We now need to hear what he and Fine Gael will do to solve the long-accepted funding crisis".
Meanwhile, the Irish Examiner yesterday reported that the Department of Finance had not been consulted before McHugh promised not to increase fees. The Examiner cited a "senior government source" as stating that "this was a political promise and Finance had no role or input to it being made".
The government has not committed to following any of the three recommendations made in the 2016 Cassells report – a groundbreaking review of funding for the sector that urged immediate government action to maintain quality and international competitiveness.
The report has since been sent to the European Commission for economic analysis. Last month, The University Times reported that the report won't return from Europe until the second quarter of 2020.
In an interview with The University Times this week, Provost Patrick Prendergast said loans schemes "should be investigated further" and urged McHugh: "Make statements like that by all means, but do so in the wider context of how the system will be funded."
Yesterday, Mitchell O'Connor told her constituents that if they are refused a SUSI grant, they can contact her office as part of their appeal.
"If you are turned down by any chance you can appeal and again you know you can contact my office if you are a local constituent, but actually the Susi appeals system is very robust and they will also help you", she said.
Research from Daft.ie shows that in Mitchell O'Connor's own constituency of Dun Laoghaire–Rathdown, close to University College Dublin (UCD) and Dun Laoghaire Institute of Art and Technology, over 70 of the 91 rooms available cost over €600 per month. UCD has the highest rates of student accommodation, costing over €11,500 annually.