When Thomas Connolly arrived at Trinity in 2019, his expectations for first year were centred on social rugby and the odd night out with fellow freshers. Connolly, however, has experienced an unexpected and meteoric rise within the ranks of Dublin University Football Club (DUFC), which has seen him become a core member of the squad.
While originally a second row, with the help of his coaches and the expert advice of his teammates, Connolly has adapted his position to prop. This change has paid its dividends, with Connolly earning his first cap for Leinster A in the process. The third-year pharmacy student, known by his teammates and opponents for his strength and aggression in the scrum, appears to have plenty to look forward to in his new surroundings in Leinster, as well as in his new position at prop.
While Connolly's development with DUFC and Leinster will come as no surprise to his coaches, due to his strong work ethic and dedication, hurling was his primary sport when he was younger. "I grew up in Galway and I suppose my primary sport there was hurling, so I would've played hurling from quite a young age, probably five or six years old."
ADVERTISEMENT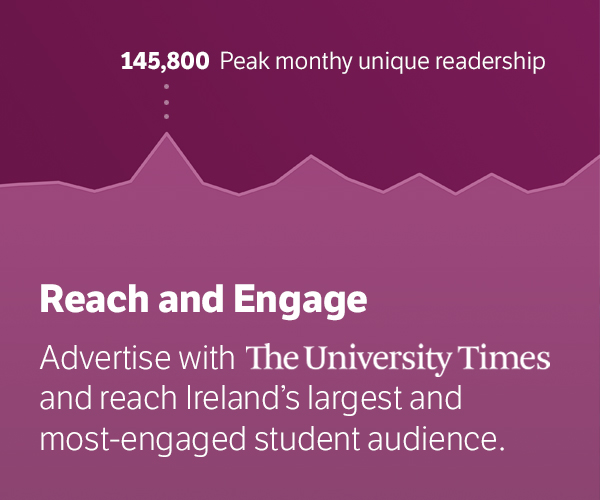 "By the time I got to about ten or eleven, I wasn't huge or anything but like I was more fond of knocking people over on the hurling pitch than actually trying to use any bit of skill or footwork."
This affinity for the physical side of sport didn't go unnoticed by onlookers, with a teammate's parent suggesting to his mother that she "should throw him into rugby and see how he goes".
I kind of got thrown into it, and I was like, Jesus, this is unbelievable! I can actually just kind of run into people
Joining Galwegians RFC at the age of 11, Connolly immediately latched onto and relished the physical aspects of rugby, and from there, there was no looking back. "I kind of got thrown into it, and I was like: 'Jesus, this is unbelievable! I can actually just kind of run into people.'"
"It was a completely different sport to hurling and I kind of just fell in love with it straight away."
As Connolly progressed through the underage teams for Galwegians, he attended Seamount College, Kinvara in Galway. Despite the school's main sports being camogie and hurling, Connolly was full of praise for the support he received from the school community for his rugby exploits.
"All the teachers were so sound and really encouraging, and they would've taken an interest in rugby as well. One of the teachers used to actually drop me into training on her way home, an Irish teacher. So it was a really nice community to be in, and I owe a good bit of credit to the teachers in the school there, even if it wasn't a rugby school."
As he began his career, Connolly also began watching some professional rugby on television, "I think the 2011 World Cup was the first bit of rugby I properly watched".
He tells me: "I know we went out in the quarter finals to Wales that year, but even just to watch that world cup that year was unbelievable because the teams back then were class."
It was while watching the games of both the Irish and Connacht teams that Connolly found some of his first role models in the game: "At the time I played second row … the likes of Paul O'Connell would've been my big influence growing up, and obviously a big figurehead of Irish rugby", he said. Before going on to mention the similar impact fellow second row Ultan Dillane had on him.
His positional move to prop provides the perfect example of Connolly's adaptability and constant willingness to learn and improve
While the aforementioned influences on Connolly's play came from powerful second rows, his positional move to prop provides the perfect example of Connolly's adaptability and constant willingness to learn and improve.
"It first started when I played with the Connacht U19s and I noticed that we had a very low stock of props and I just said it to the forwards coach Ambrose Conboy, 'look if you want someone to learn prop, just to have the cover, I'll go in for you and learn the position'."
His first game at his new position was for DUFC U20s against Old Belvedere, a game which Connolly might describe as a humbling experience, telling me he "got his ass kicked". His efforts, however, did not go unnoticed by DUFC's coaching staff, with Connolly's transition into a tighthead prop continuing in the gym the very next morning.
Connolly is openly appreciative for all the help he has received thus far during his first two years with the squad. Citing the experience of strength and conditioning coach Ian Hirst and under the guidance of veteran forwards coach Hugh McGuire, Connolly is effusive in his praise when describing the extent to which he owes his progress to his DUFC coaches.
"I've only been playing prop for two years basically, and at senior level I probably only have five or six games, but it's a real testament to what the lads have done in Trinity, like the learning there has just been unbelievable. I owe it all to them really."
There hasn't been a person in Trinity who hasn't given me advice
Connolly is equally grateful when recalling the teachings, both in life and in rugby, of coaches from Galwegians such as Sean Jackson, Richie Byrne, and Paul Cunningham, as well as others. "From a really young age they taught me really valuable lessons about winning and losing and obviously as well as teaching the basics of rugby."
"But some of the life lessons they were teaching, and for an 11 or 12 year old to be hearing, it was unbelievable."
"I suppose there hasn't been a person in Trinity who hasn't given me advice, I suppose everyone has impacted me in some way, because it really is a nice place to be and a good club to be in", he added.
In the case of Connolly's progression from Galwegians, through Connacht, to Trinity and Leinster, he is full of gratitude for the support he has received at every turn. But take nothing away from the player himself. His dedication and eagerness to constantly learn and adapt to become a better player is what is driving him to achieve his rugby milestones.
Looking to the future, Connolly refuses to rule anything out, eager to face the challenge of whatever is next to come. "My rugby goal for life was to play a Leinster A game, and then that happened within two or three months so like I suppose it's always changing."
"I'd love to get a cap for a senior team for a senior pro team like Leinster. I suppose I'm focusing on my degree a little bit as well, but I'll take it as it comes. I'm not going to take anything for granted or assume anything."
Despite the uncertainty within his sporting, academic, and social worlds over the last 18 months, Connolly remains calm and focused on the future of his development. "All I can do is work hard and take the opportunities as they come to me – that's probably the only thing I'm certain about, if you put in the effort, put in the hard work, you'll reap the benefits."
Given the past efforts and dedication of this promising player, it would be difficult to see anything slowing him down as he barrels into his next challenge with a smile on his face.