A year ago this week, the Department of Higher and Further Education, Research, Innovation and Science was formed. An election promise of Micheál Martin, the new department was quickly brought to the fore when it was announced that outgoing Minister for Health Simon Harris – one of the most high-profile politicians in the country – would be leading it.
Even before the pandemic, the higher education sector was engulfed in problems, from funding shortfalls to the scourge of sexual assault and harassment on college campuses. One year since its establishment, we take a look at some of the successes and shortcomings of Harris's department.
Funding
Despite a tough year for the Irish economy, the department has taken steps to rectify the underfunding third level has suffered since the recession. Harris secured an additional €167 million during the pandemic and "wants it to be permanent", according to the Irish Times.
ADVERTISEMENT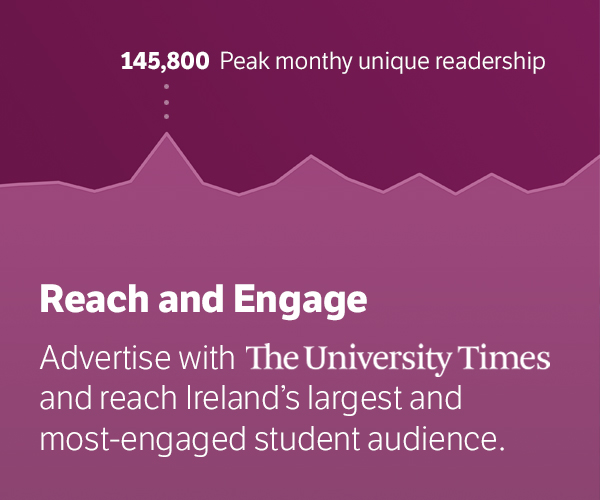 The government has recognised that many jobs from before the pandemic are unlikely to return, and have made upskilling and reskilling – with a particular focus on green and digital skills – a priority. Adding to the new places in higher education and training announced last July – which Harris confirmed are here to stay – the government now plans to introduce a further 15,000 places.
In a continuation of Fine Gael's focus on setting up technological universities, a €40 million investment in such colleges was included in the pandemic recovery plan, giving thousands of students the opportunity to get a university education closer to home. This year saw the Munster Technological University finally get over the line – it had previously been dogged by delays for several years.
The government's recent history of overlooking higher education for investment was a major contributor to the push for a Department of Higher Education. Irish universities, including Trinity, have fallen behind the world's leading institutions in terms of international rankings, and stakeholders have argued that serious state investment is necessary to get back on a level playing field.
They will therefore appreciate the increased importance the government seems to have placed in higher education's research and education frameworks, but the trend must continue.
Consent Frameworks
In September 2020, Harris introduced a "consent toolkit" to all 22 third-level institutions. Developed by NUI Galway's Active Consent Programme, the toolkit includes the introduction of consent education for more students, workshops on sexual violence and additional research into related issues.
More recently, Harris wrote to universities asking them to consider a paid leave policy for staff who have experienced domestic abuse. This was in light of such a policy being implemented in NUI Galway. If copied in other colleges, Irish universities could become well placed to be markedly progressive workplaces as well as centres of research.
The department surveyed over 11,000 students and staff about their experiences of sexual violence and will use the data to continue to formulate their strategy.
Harris's concern about the issue of sexual violence in colleges seems genuine and these are certainly helpful developments, but it remains to be seen how effective any action plans will be. Uninspiring buzzwords like "action plan" and "framework" have abounded in the addressing of this issue, so the risk of any progress being impeded by bureaucracy is certainly real.
In-Person Overpromising
University students have come through what was, by Harris's own description, "a rotten year".
While a university experience without social events and in-person activities would have been tough to take no matter the circumstances, the uncertainty that students experienced all year as a direct result of the government's flip-flopping and overpromising only made things worse.
In November last year, Harris was still claiming to be working to "maximise" in-person contact for students – which, in hindsight, was something of a pipe dream. Instead, the few in-person activities such as laboratory practicals that were still taking place at the time were almost entirely scrapped.
Harris is now adamant that students will return to in-person activities in September – even if some aren't vaccinated – but with the threat of the Delta variant, things could take a turn for the worse.
Tokenistic Financial Aid for Students
Harris has called Irish college fees "too high", but students have this year found themselves paying the same fees, accommodation costs and living expenses for a fraction of the university experience.
Included in last year's budget was a once-off €250 payment for college students. Students were quick to point out that the payment was merely a drop in the ocean of €3,000 fees in a year of online learning – and, more bitterly, many would simply end up putting their €250 towards rent. Certainly, it was not a long term solution, and substantial measures to make it less expensive to go to college are yet to be seen – though a review of the SUSI grant system is in the works.
The perceived tokenism of the one-time payment, and the removal of students from the Pandemic Unemployment Payment (PUP) when college begins in September, are indications that the department doesn't grasp how financially challenging the university experience has been for students during the pandemic, and in general. Harris was quick to defend unemployed students when the Irish Daily Mail quoted an anonymous minister as saying that many of those in third level were "lying in bed enjoying the PUP grant" – but, evidently, it wasn't enough to ensure students would remain entitled to the payment.
The Union of Students Ireland (USI) has long lobbied for reductions or the elimination of the student contribution. USI argues that the government must move towards a publicly funded system because third level is a public good, but this has largely been met with silence from the department.
Irish university fees are the highest in the EU – something all third level stakeholders know, but the department is slow to meaningfully address.
Governance Bill
A bill which would see sweeping changes made to how universities are run was perhaps the ultimate indicator of Harris's failure thus far to understand the inner workings of the higher education sector. In the Trinity context, opposition was staunch, from Trinity's three provostial candidates to Trinity College Dublin Students' Union.
The government did relent somewhat, leaving the door open to more flexibility in how Trinity is governed in the future, but how this would change the structure of College Board is still unclear.
Trinity's formal submission opposing the bill made it clear that a one-size-fits-all approach to university governance was problematic. Of all the issues that would go on to plague Harris when the Department was created, university autonomy was one that has become a mess of the government's own making.