Having made €24 million in 2015/16, Trinity is on track to meet its target of generating €33 million in 2020/21 through commercial activity, The University Times has learned, according to a new five-year plan for the College's commercial revenue wing.
In a document submitted to the College Board on February 22nd by Trinity's Commercial Director, Adrian Neilan, the finances for Trinity's Commercial Revenue Unit show that the 2016 figure represents a 51 per cent increase in the money contributed to Trinity through commercialisation since 2013, and a 23 per cent increase from 2015.
Of this, €5 million was as a result of branding and naming agreements, which is an increase of over 475 per cent since 2013, the largest increase of any one income source. This increase is expected to continue, as the draft budget for 2017 sees profit from branding and naming rights rising to €5.9 million.
ADVERTISEMENT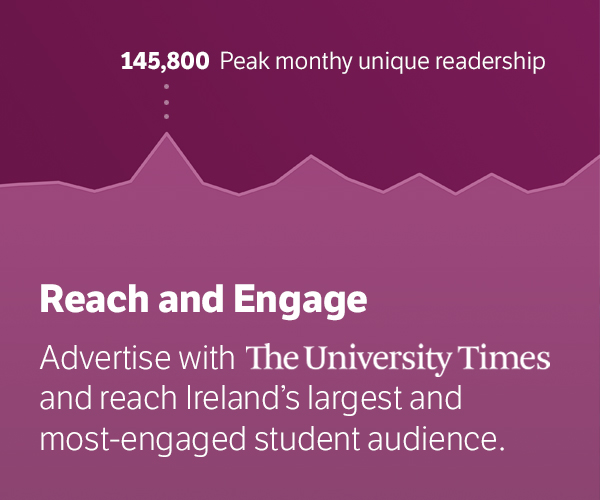 College is taking the opportunity to raise money through naming rights seriously. Last October, Trinity hired consultants to identify parts of campus that could be sold to donors for a yearly rate of €200,000 in exchange for naming rights. While no buildings have since been renamed, if suitable locations are sourced, such rights have the possibility to raise significant amounts of money for the College.
The ever-popular Book of Kells, which is soon to be given an updated exhibition, saw revenue increase to €6.3 million in 2016, doubling since 2013. The new exhibition, as revealed by The University Times, will see the Library Shop relocated to make room for a larger exhibition in the Old Library.
The five-year plan, seen by The University Times, is the "prudent plan version". The plan shows that Trinity expects to generate over €10 million in 2020/21 through accommodation, compared to just over €8 million raised in 2015/16. By 2021, the new Oisín House accommodation project will be complete, providing College with 250 more beds available to rent. Trinity is also considering the construction of new student accommodation on the site of Trinity Hall. Last year also saw an increase in the price of on-campus accommodation, with student accommodation in Front Square, New Square and Botany Bay costing €6,588.22, and Goldsmith accommodation costing €6,019.95.
However, as Trinity's commercial activities have expanded, so has the cost of the Commercial Revenue Unit, with the body's central costs rising to €2.2 million in 2016/17. The unit's forecast reveals that College plans to keep the costs below €2.5 in 2020/21.
Since 2008, Trinity has been forced to further exploit its potential as a visitor attraction and place a renewed focus on commercialisation, as state funding to higher education has fallen dramatically. Currently, less than 50 per cent of Trinity's funding comes from state sources – a situation that looks set to continue. Last year, in an address to mark his mid-term as Provost, Patrick Prendergast warned that "fees, philanthropy and commercialisation" would be the future of higher education.
This focus on commercialisation has led to the establishment of Trinity Brand Commercial Services Ltd, an independent commercial company set up by the Commercial Revenue Unit that was approved at a meeting of the College Board in March 2016, and that recently appointed Muireann Kelliher and Michael Dwan as its directors.
The subsidiary, or daughter, company's main goal is to establish a global Trinity brand and to promote the sale of Trinity-branded products across the world. The business model has already proved successful in other colleges and universities. Harvard University, for example, sells everything from stationery to branded chairs, and Stanford University's range includes items such as a Stanford University salsa bowl and pyjamas.