While the coronavirus pandemic continued to provide ample news, other happenings in Trinity and beyond filled our pages. Prof Linda Doyle was elected Trinity's first female provost in history, after a long campaign which saw the College community take stock of the current state of the university, and what they wanted to see changed. Indeed, Doyle's first semester in office was by no means uneventful, with controversies such as the closing of the Science Gallery and Trinity's sluggishness in re-opening to the public getting everyone talking.
The University Times has been at the centre of these stories, asking the important questions so that in even times of rapid change and growing uncertainty, students can get a clear picture of issues most pertinent to them.
Science Gallery to Close Permanently Due to Financial Issues
The Science Gallery saga was vigorously reported on by The University Times and watched closely by students, College staff and Dubliners alike. First reported by the Business Post, our most-read article of the year detailed the Gallery's planned closure due to grave financial difficulties. What ensued was public outcry online and widespread criticism of Trinity and the government's priorities. We subsequently revealed that the gallery may survive in a pared-back format with help from the government, but for now, its current exhibition will end in early 2022 as planned and the gallery will go dark after.
ADVERTISEMENT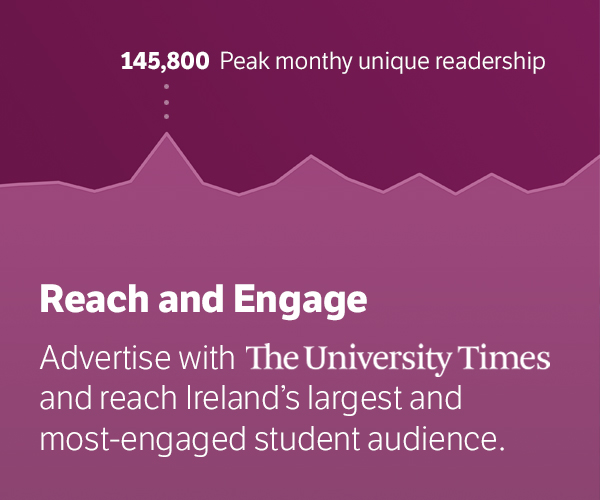 Student Unions Should Consider Entering Property Market, Says DCC Chief
The student accommodation crisis – and Ireland's housing crisis writ large – showed no signs of easing in 2021. Dublin City Council has come under increasing scrutiny for its failure to provide affordable places for students to live. Many baulked when the council's Chief Executive of Owen Keegan suggested in a letter to University College Dublin Students' Union President Ruairi Power that student unions should consider entering the property market if they want to solve the crisis. Keegan's comments left a particularly sour taste in students' mouths as just weeks previously, luxury student housing provider Uninest was granted permission to rent 571 beds in Dublin 7 to non-students – as it claimed that it did not foresee the student rental market recovering from the pandemic. This decision to convert student beds to short-term lets, Power said, would "undoubtedly perpetuate the supply crisis and artificially inflate rents across the city". Keegan's controversial response resulted in a protest outside DCC offices calling for his resignation. He eventually apologised for the comments but didn't step down.
Alyn-Stacey Blocked from Election, Says HR Played 'Crucial' Role in Process
The race to become Trinity's next Provost got off to a rocky start with one of the most high-profile potential candidates denied entry. Prof Sarah Alyn-Stacey has long been an outspoken commentator on Trinity's structures and decisions, having written a slew of op-eds and letters to national newspapers on such issues. She accused the interview committee – which screens candidates before the list of candidates is finalised – of blurring the lines between election and appointment, giving HR a "crucial role" in ousting her from the running. She told The University Times she was surprised at the decision, which the interview committee stood by. Many expressed concern with the decision, including Trinity Senator David Norris, but she never made it onto the ballot.
Linda Doyle Elected First Female Provost in Historic Election
The all-women race guaranteed Trinity its first female provost, but Linda Doyle's victory in April still generated palpable excitement in the College community. The University Times covered the provostial election closely and even after a gruelling series of hustings, there was no clear favourite for Trinity's top job. Doyle fared favourably with staff but only narrowly won the Graduate Students' Union preferendum and was runner up to Prof Jane Ohlmeyer in the Trinity College Dublin Students' Union preferendum. Nevertheless, the win is considered by many a turning point in Trinity's history – and a middle finger to former Provost George Salmon.
Pandemic or Not, You Don't Have to be at Rock Bottom to Seek Help
Many readers resonated with Alex Connolly's reflections on the unhelpful notion that some problems "aren't big enough" to be sought help for. In January, the country was facing into yet another level-five lockdown, which Connolly warned could be "the nation's all time low for mental health". Pandemic or not, though, Connolly emphasised the importance of keeping on top of mental health and not feeling guilty for availing of the already thinly-stretched services. He wrote: "Placing counselling on a higher pedestal, reserved for those who supposedly need it the most, only exacerbates the stigma around seeking help and preventing issues from spiralling to the point of crisis."
How TAP Created Blueprints for Equality in Britain's Elite Universities
While Trinity often refers to its special relationship with sister colleges Oxford and Cambridge, not often do we get a glimpse behind the scenes of their collaborations. Recently, Trinity Access has not only inspired, but informed the development of programmes in the universities of Oxford and Cambridge that aim to narrow socio-economic divides in the UK's most prestigious – and elite – universities. The University Times spoke to Dr Cliona Hanlon, the Director of the Trinity Access Programme (TAP) and Principal of Lady Margaret Hall College in Oxfor Alan Rusbridger, among others, about the projects. What began as a suggestion over pints in the Long Haul between Trinity's former Provost Patrick Prendergast and Rusbridger, culminated in an ambitious overhaul of the admissions system at Oxford. The article gives an insight into one of Trinity's crowning glories in recent decades – its foundation programme – and illustrates its impact beyond College walls.
PhD Students Should be Treated as Workers, Says New Dean of Research
Rights for PhD students were another issue on everyone's lips this year, and they were given cause for hope after Trinity's new Dean of Research remarked that PhD candidates ought to be treated as workers. In an interview with The University Times Wolfgang Schmitt, freshly appointed by the new Provost, was firm in his belief that PhD candidates are workers and should be treated as such. Schmitt's opinion represents a significant departure from College's long-held orthodoxy on doctoral candidates, who have grown increasingly vocal about their low pay and poor working conditions in recent years.
Unpaid Internships Are an Insult to Students and Widen Socio-economic Divides
Highlighting the inequalities perpetuated by unpaid internships, Mairead Maguire struck a chord when she argued they shouldn't be allowed in this day and age. Maguire argued that, if these "exciting" and "career-advancing" opportunities really do as much for personal development as they boast, they shouldn't be out of reach for working-class students who can't afford to go without pay to advance their careers.
Battleground in House 39: The Kenny vs Cox Prank War
The pandemic may have curtailed most sources of entertainment but David Kenny and Neville Cox of Trinity's School of Law managed to maintain their iconic prank war. Both parties are hazy on the genesis of the humorous feud, but its peak may have been when Kenny produced and hung a portrait of Cox in the Law School that read "Dr Neville Cox, Dean of Graduate Studies. Commissioned by the Neville Cox Foundation for the Advancement of Neville Cox". The article details other pranks the two pulled on each other, each bolder than the last. The story is a reminder that there is still some fun left in Trinity academics.
Trinity Ball to Take Place on April 22nd
In October, The University Times got to be the bearer of good news. We revealed that the pinnacle of the Trinity social calendar, Trinity Ball, had been pencilled in for April 22nd after the event had been cancelled two years in a row due to the pandemic. After the long-awaited return of in-person classes, Trinity Ball seemed like the final missing piece of pre-pandemic life. As cases soar, it's difficult to guarantee anything in the way of large events, but The University Times will, of course, keep you updated as the situation develops.